Broadcast News From Around The Internet
The National Association of Broadcasters has launched the latest phase of its We Are Broadcasters branding campaign, one that emphasizes trusted broadcast journalists in a sea of misinformation - particularly on social media, NAB suggests.
Published On: September 17th, 2021 -- -- -- -- width=1920 height=1080 class=wp-image-0 lazyload data-orig-src=https://www.sgo.es/wp-content/uploads/VS_1920_2_sin.jpg /> -- -- In the last few years, virtual production has been...
Season three of comedy Tacoma FD premieres on TruTV Sept. 16. Kevin Heffernan and Steve Lemme star and executive produce.
Skeem Saam: Tonight's episode, E315 S9 - Friday 17 September 2021Find out what's going on tonight on Skeem Saam! by SA TV and Soapies 17-09-2021 in SA TV and Film Friday's Skeem Saam Episode.
Season three of Sex Education is on Netflix. The comedy is about Otis Milburn, a socially awkward high school student who lives with his sex therapist mother, Jean. Gillian Anderson, Asa Butterfield, Emma Mackey, Ncuti Gatwa, Aimee-Lou Wood and...
TONIGHT'S EPISODE: Scandal - Friday 17 September 2021 (E3913 S13)Get to know what's happening on tonight's episode! by SA TV and Soapies 17-09-2021 in Lifestyle Friday's Episode of Scandal.
Latest Companies on 4rfv

Latest Equipment for Sale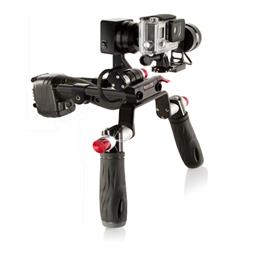 Latest Jobs on 4rfv
In this role you will provide administrative support to the team, organising production visits, attendance at UK and international markets and providing diary management for the team...