Broadcast News
11/04/2017
The Story Behind Camilla Arthur Casting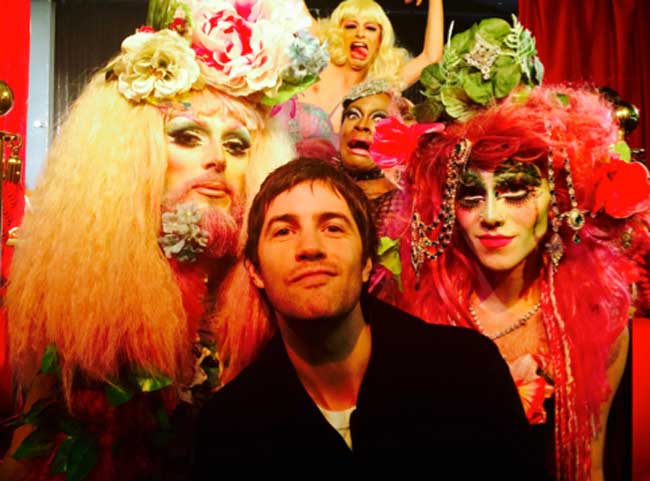 More than 20 years after coming up with the term 'street-casting', I have returned to London to find it the most popular style of casting within the fashion and advertising industries, says Camilla Arthur, Casting Director, Camilla Arthur Casting.
I have since developed an interesting and unique extension of this service, that perfectly compliments and facilitates the aforementioned method of casting, which I am in the process of introducing to my clients in London and Los Angeles.
To fully explain this development, I think perhaps I should go back to the early/mid-nineties; the start of my career as a casting director and subsequently the beginning of street-casting.
Having just sold my photographic agency (Camilla Arthur Representation) in 1991 and married the renown photographer Mark Lebon, I found myself contemplating the next stage of my career surrounded by intense creativity. Aside from Mark, the most creative man I know, I'd rented out our spare-rooms to photographers Glen Luchford and Mario Sorrenti.
In 1994, having begun working as a casting director, I increasingly found my work being severely compromised by the reliance on model, dance and acting agencies to provide me with available talent to propose on castings for commercials, videos and stills. Not content to put forward just the suggestions presented by agents, I began to look 'outside the box'. Dictated by the casting brief and the imagination of art directors and film directors, I began to search for the 'real thing' as opposed to the same models that appear on endless billboards and press ads selling different, and often competing, products.
In a taxi heading for NYC's JFK airport, I received a phone call from Calvin Klein himself; it turns out he had somehow seen one of my street-casting tapes in which I had put on tape a number of cool, west London kids at my then-husbands, Mark Lebon's photographic studio (a converted garage off the Harrow Road). We went to great lengths to 'set the scene' at all our castings, playing music and creating a relaxed environment in which they'd be briefly interviewed on tape. Calvin had been so inspired by this tape that, having shown it to the photographer/director booked to shoot his campaign, Steven Meisel, he contacted me to request me involvement. Consequently it pretty much sums up the entire 'street-casting' movement.
Around the same time I was introduced to a young art student from North London called Sacha Baron-Cohen, who professed an interest in acting and whom I subsequently called in for many castings, until it became clear that his talent in this field was undeniable. I then introduced him to my friends who had a small, hip casting agency called Broadcasting, who took him on and the rest is history.
Watching TV became a regular game of 'spot our friends', given that they were all permanently being dragged up to my castings, only to find themselves in commercials selling anything from Smirnoff, to Bells Whiskey, British Airways to AT&T, to name just a few.
Cut to 2012, in Los Angeles, where I'd been based on and off for over a decade. Still incapable of popping down to the store to buy milk without spotting amazing looking girls boys, women and men, I began compiling a personal database of faces I'd scouted 'out and about'. All those within my database of talent have other primary occupations and or careers (I have writers, singers, welders and financiers), yet they are all thrilled by the prospect of occasional 'modelling' jobs, without committing to the gruelling, confidence-shaking demands of professional modeling. I have scouted so many 'gems' both in LA and now in London, where I have subsequently returned, all of whom possess an individual style, sparkling personality and either beautiful or fascinating faces. Unlike the US, the British union of actors (equity) enable non-actors & models to acquire a 'temporary equity card' enabling them to appear in one-off commercials, thereby allowing British productions to include the perfect looking cast, regardless of their actual occupation.
We do not operate as an agency, neither do we operate as any other casting director; specifically due to this incredible, constantly growing pool of talent that has become our private resource of. Clients are not able to call up and book people in the database (including, obviously, no other casting directors). However, if a client books me to cast their job, everyone in my database becomes immediately available to them. Of all ages and ethnicities, the database is a new extension to the service I have always, and continue to, offer as a casting director and is the most obvious next step in my self-coined method of street casting.
2016 saw the arrival of a new style of StreetCasting; namely, 'Authentic Casting'. Having cringed my way through too many movies in which the 'groovy party scene' is in fact anything but – thanks to the hip 'guests' obviously being a selection of mismatched extras, or a hospital scene in which the nurses clearly have no idea how to hold a thermometer, etc.
Aimed specifically at the film and television industries, Authentic Casting provides a production with 'the real, genuine thing' in terms of walk-ons, background artists, featured extras and extras. As the name implies, I will find you an authentic collection of whatever sort of people the scene requires. It is important to point out, however, that this entire way of working is only effective when the job (and casting brief) demands that aesthetics are more important than acting ability and it is for this reason that although I marvel at the talent with which Nina Gold casts her award-winning movies (Attack the Block was cast incredibly well, as was Game of Thrones & Rome), I accept that my 'eye' is the source of my talent and I'm happier in an arena in which I am confident and continually excited.
Image from the set of the movie Absolutely Fabulous (2016).
www.camillaarthurcasting.com
(JP/MH)
More Casting and Agents Stories