Broadcast News
23/09/2015
PetLondon Stars Shoot For Italian Glamour Magazine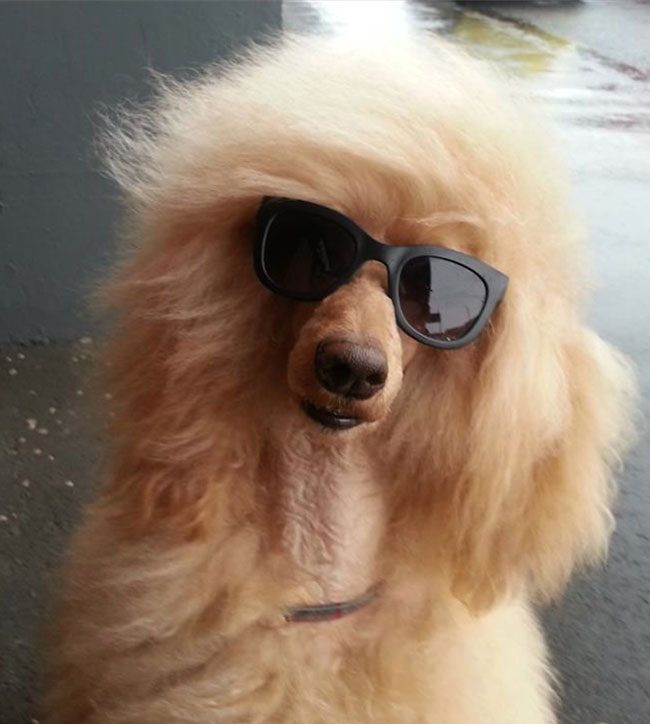 PetLondon Models is the UK's leading Animal Agency.
For the past five years, PetLondon has built up a glittering reputation – delivering dogs in ski boots, cats to strut down catwalks and even goats to alpine restaurants!
With over 1,000 members on its books, and the trust of companies such as Burberry, Sony and ASOS, there is always something exciting in progress at PetLondon HQ.
On the hunt for an extra special photo shoot, Glamour Magazine recently got in touch with the team at PetLondon Models. Italian Glamour had been working on a high fashion editorial shoot with a twist, and soon PetLondon's most famous faces were trotting across London to take part in this exciting all-day shoot.
First on set, was Parker the Toy Poodle. Parker has been in show business since he was a pup and didn't bat an eyelid when he was plonked into the makeup chair and painted green (with a safe, washable dye)!
Parker was joined on set by Iraida the Afghan Hound; a seasoned professional and one of our most in demand models, she is certainly no stranger to the world of high fashion.
Sophie the Giant Apricot Poodle came along too. Sophie is one of PetLondon's most glamorous models and a really fashionable diva so she was perfect for this editorial shoot.
A few other exotic dogs took part – they all were treated like royalty by the photographer and human models – who all loved having them on set!
The shoot was a huge success, and the resulting shots will be hitting shelves in the next few months.
www.petlondon.com
(JP/LM)
More Casting and Agents Stories