Broadcast News
02/08/2016
How To Land That 'Rich And Famous' Contract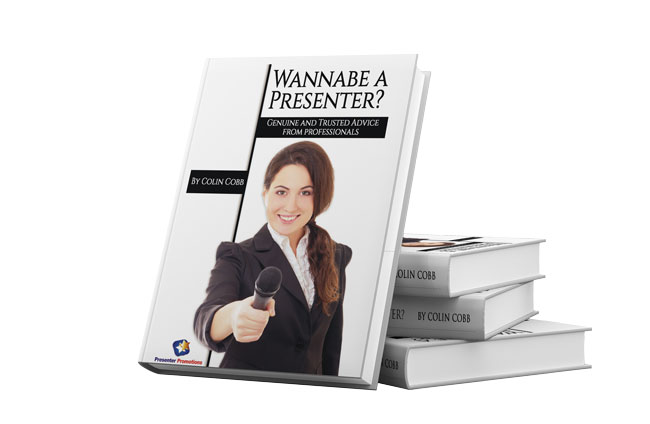 As a new or up-and-coming presenter, attending an audition can be a make it or break it task. But with careful handling they can herald that first step to stardom. So what should you do before during and after an audition for that job that you want so much? By Colin Cobb of Presenter Promotions.
Types of Audition
There's two types of audition that you might end up attending; there's open auditions that can be very crowded and you might have to queue and get very little time to perform. Then, there's audition by invite, generally a producer is most likely to call you to this type of audition to evaluate your potential and ability.
Before the Audition
Before any interview or audition research the company and its work, this will ensure that you come across confident, well-organised and motivated. Make sure you have prepared any material in advance and that you are able to talk about the job you are applying for and always have the answer as to why YOU are the perfect person for the job.
Your safety
I know many of my seasoned presenters are careful when attending auditions or interviews, but I thought it was worth a mention and a little advice too. If you are young and don't have a great deal of experience, please don't put yourself in a vulnerable position; tell a relative or someone you live with where you are going (the exact address), who you are meeting and when you are returning.
Ideally, take a sensible friend (or family member) to castings or auditions if you feel unsure. Any genuine company or organisation will not mind and remember you have the right to say no, if you don't like what is asked of you. Be polite, firm and follow your gut instinct. Generally this will always pan out to be correct.
Meeting for an interview at a hotel should be avoided and do not allow yourself to be pressured into signing contracts on the spot. You should never sign anything without reading it and understanding the fine print.
Arriving and Preparation
If you have followed my guidelines you will already done your research, so you will know what type of programmes have they made before and what are they expecting from you.
Always allow lots of time to get to there and plan your route. Dress appropriately as first impressions always count, give them total attention and try to stay completely focused in answering any questions that are asked of you. Always appear keen and give the impression that this job will be everything to you.
You are most likely to get a script on the day (probably when you arrive) so make sure you read it aloud a few times and familiarise yourself with the script before your audition. If there's no where obviously private, you can always step outside for a few moments.
The audition itself
When you are asked into the audition room, be positive, introduce yourself to everyone; if there's an Autocue, talk to the operator about any points where you may ad-lib, and to the cameraman, ask what type of shot it is, that way you will know how much room you have for your performance. Generally most people are helpful and understand that you might be nervous, but a little conversation goes a long way.
If you do make a small mistake, just carry on. If you completely screw it up, you can always ask to do it again; it has worked on many occasions. It's always worth having a couple of your own audition pieces in your mind, just in case they want more of you, and anyway auditions are usually short notice, so this way you are prepared at whatever the notice.
After your audition you may be asked further questions. Always be clear and concise in your replies, be positive about your own abilities and if you cannot answer a question, just say so. Don't be afraid to ask your own questions when given the opportunity too (they will like that).
The Release
The only paperwork you would be expected to sign is a release for the audition material, so if they have intentions of using the recorded audition for purposes other than choosing the artist – if you don't sign it, they cannot use your audition, can they?
Fame and Fortune
Sometimes you may be asked to stay behind for a further on-screen test or interview, but most of the time you won't be told if have been successful at any audition; you will simply leave and then wait for the phone to ring or email to arrive with the news. If you don't hear anything, it's understandable to accept you were not successful. If you felt you made an impact, it's worth asking for feedback, as this can help you for next time. Whatever the result, expect to do a lot of auditions when you first start out, but remember they can be a way of gaining confidence and eventually making your mark within the industry.
© This article was written by Colin Cobb of Presenter Promotions who have over 25 years of experience of advising both newcomers and established talent alike. We are a prominent casting organisation supplying jobs and vacancies to presenters and voice-over artists within the UK and around the world.
www.presenterpromotions.co.uk
More Casting and Agents Stories