Broadcast News
07/03/2018
In Depth With Gavo Light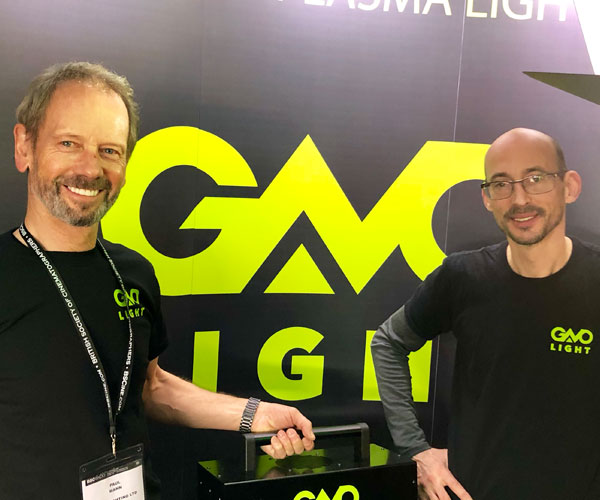 Gavo Lighting are revolutionising the market when it comes to plasma lighting. Having recently exhibited the Gavo Light, the team tell us about its success...

Many had heard the rumour of plasma lighting and the major step forward that it could bring, but most did not believe the benefits would ever be realised as they are so radical. Once they saw the evidence of what can be achieved with a Gavo Light they were hungry to know when they could have them. Being able to shoot with our daylight lamps and switch to high speed on any location without a huge generator truck and cables to haul around was seen as a game changer. Others were pleased to see the modifications to an old-and-tired format that we had introduced including a patented system of holding the accessories in front of the lights. Lenses, gels, diffusers, etc. can be dropped securely in front of the bulb in seconds.


Historically, has lighting been an issue for high speed filming?

Filming at high speeds has been a nightmare of technical challenges and cost. Or at least it used to be before plasma lighting. The inefficiency of most lights, including LEDs, means that the power required and heat produced is prohibitive for the budget or that the heat created destroys the subject. 90% of the power going into a tungsten lamp will come out as heat; 80% of the power going into a Gavo light comes out as light – daylight with a CRI of 97.9. Many lights also flicker because of the AC that is turning them on and off at a high rate which shows up as strobing. The Gavo Light is flicker free at any frame rate.
Are they expensive to maintain? What is the bulb life like?

Maintenance is pretty minimal as everything in the system is solid state. The efficiency and low power requirements means a production does not have to cart around a huge generator or film in a studio with massive power supplies (and the subsequent power bill). Looking at the cost of an equivalent lighting kit and crew bill we believe Gavo lighting may offer significant savings and put high speed filming lighting costs into the brackets of a standard shoot.
Where can the lights be purchased?

The lights are for hire and lease only as it is important that we maintain the supreme quality of this premium product. We want to ensure that as our development team introduce any updates they will be incorporated into all the lamps. There will be no such thing as an 'old' Gavo Light.
Can we expect anymore product releases for 2018?

Work on the current lamp (the SL1) will always continue as we eke out further efficiencies and innovations. We have had a major breakthrough since the BSC show with the introduction of a near silent running lamp so sound stages can confidently order the Gavo Lamp as part of their kit list. We are currently developing a lamp equivalent to a 6K MSR (daylight) light in terms of output. This will be fitted within a chassis the same size as our current 2.5K equivalent. More than double the output from the same compact package, and still running of a single 13 amps socket if required!

This article also features in the March edition of Broadcast Film & Video.
www.gavolighting.co.uk
More Broadcast Lighting Equipment Stories