Broadcast News
01/04/2019
WORK PRO Upgrades Its LightShark DMX-Based Hardware Lighting Console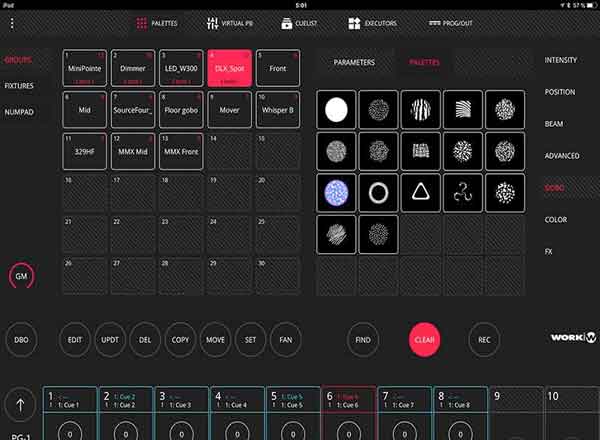 WORK PRO has announced a significant software upgrade for its LightShark DMX-based hardware lighting console, resulting in major improvements to its features and functionality.
The company has also revealed that from April 2019, LightShark users can purchase a new bundle incorporating a Capture Visualizer Licence from Capture Sweden.
WORK PRO's software version 1.1.2, which is available as a free download from the company's website, makes LightShark even more intuitive and responsive by giving end users enhanced control over a much wider range of features.
Available in two versions - the LS-1, which includes a hardware console, and the more affordable LS-Core – LightShark is an intermediate lighting control product that offers completely integrated hardware and software control via smartphones and tablets. It can handle up to 4192 DMX channels and works with industry-standard DMX and Artnet lighting protocols, enabling easy integration into existing production environments and lighting rig.
The latest software iteration introduces the following new features:
• The ability to delete a fixture even when it is used in a cue
• The ability to lock the executor's window
• The addition of a new Show info window
• The addition of a new folder where Show demo files can be stored for training purposes
• The ability to delete user palettes
• The addition of more Apollo colour filters
• The addition of more split colours
• New virtual dimmer functionality
• A new File Manager window enabling network files to be shared
• Tap2time synchronisation
• The ability to show brand, model and mode in a patched window
• Deactivation of a complete row of executors by sliding a finger from right to left
• New parameters for MediaServers
• General bug fixes
www.workpro.es
More Broadcast Lighting Equipment Stories