Broadcast News
07/03/2018
PlayBox Technology To Demonstrate Latest Advances At NAB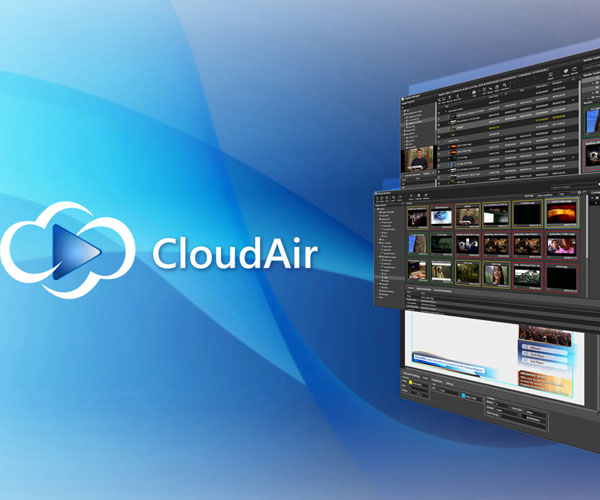 PlayBox Technology will exhibit the latest advances to its Neo and CloudAir broadcast channel branding and playout solutions at the NAB Show (07-12 April). The CloudAir demonstration will be held in conjunction with AWS Marketplace.
Representatives on the PlayBox Technology booth N4520 in the North Hall will include Pavlin Rahnev (CEO), Van Duke (Director of USA Operations) and colleagues from the PlayBox Technology sales and support offices around the world.
"A major story at NAB this year will be direct streaming over IPTV and the web," Van Duke comments. "It is in the mind of practically all established broadcasters as they respond to the growing public appetite for watching television content online. IPTV and web streaming provide an extra way to reach viewers across internet-connected regions of the world, overcoming the traditional limitations of satellite and terrestrial transmission footprints. When structured on a file-based video-on-demand basis, IPTV also allows viewers to watch when as well as where they choose. Our server-based PlayBox Neo product range and software-as-a-service CloudAir are fully geared for IP streaming workflows. CloudAir has the extra advantage that it allows new channels to be introduced without the capital cost and maintenance considerations of onsite hardware. CloudAir is ideal for full-scale 24/7 broadcasters, short-term red-button channels and indeed any kind of subscription-based, advertising-based, public-service or corporate-promotional online television channel."
"A complete IP-based system for managing broadcast channel branding and playout via over the public cloud, CloudAir is available on a standard software licensing model or via partner companies offering a subscription-based service," adds Pavlin Rahnev. "Set-up is fast, pressure on apparatus-room space is zero and control can be from practically anywhere via a web browser and secured access. CloudAir is scalable from single-channel up to multi-channel of any required size. It offers mobility in terms of access, reliability, IP-based workflows and linear or non-linear distribution. CloudAir can be used standalone or integrated with PlayBox Neo to provide a powerful combination of on-site hardware and remote resources. Combining PlayBox Neo and CloudAir into a unified system creates a hybrid with unsurpassed scalability, flexibility and operational simplicity."
Among recently introduced CloudAir features to be demonstrated at the 2018 NAB Show are a transcoder capable of handling multiple file wrappers and formats including MPEG PS/TS, MXF, QT, AVI, MP4, GXF, MPG2, H.264, ProRes, DNX HD and MJPEG. Also on show will be an enhanced graphics editor template preparation interface, improved playlist editing, advanced playlist export to EPGs and automated linking of stored assets.
Deployed by terrestrial, satellite, cable and IP broadcasters around the world, PlayBox Neo is a channel-in-a-box system centered on the AirBox Neo server and supported by a wide range of optional modules. New workflow features for PlayBox Neo series products include the ability to integrate ProductionAirBox Neo closely with the Associated Press ENPS, Ross Inception and MiraMedia MiraNews newsroom computer systems via MOS gateway. A Facebook API implementation for SocialMediaBox Neo will also be exhibited, including the ability to re-use archived feeds and the display of 'likes' for each post.
Previewed to the US market at NAB New York in October 2017 and now deliverable, Neo TS Time Delay is a 1U IP-based delay server providing fully transparent delay of IP transport streams such as DVB/ATSC MPEG broadcast-quality compressed video and audio. Designed for broadcasters operating across multiple time zones, it integrates fully with the PlayBox Neo product family and offers a wide range of timing options which can be assigned to a single administrator or specified operators. Neo TS Time Delay can be configured with multiple input channels plus multiple delayed outputs. Each input also has one zero-delay output. Operating parameters are easily adjusted via an integral web-based user interface, including channel-specific time delay in 15 second increments. Maximum delay duration depends on input bit rate and storage capacity. Additional features include program information display of MPEG-compliant transport streams plus automatic error logging. Like all elements of the PlayBox Technology Neo product series, Neo TS Time Delay can be configured for single-unit operation or twinned for use in main and backup modes.
This article also features in the March edition of Broadcast Film & Video.
www.playboxtechnology.com
More Content Management Stories