Broadcast News
23/08/2017
Workflows Need To Change To Unlock The Benefits of IP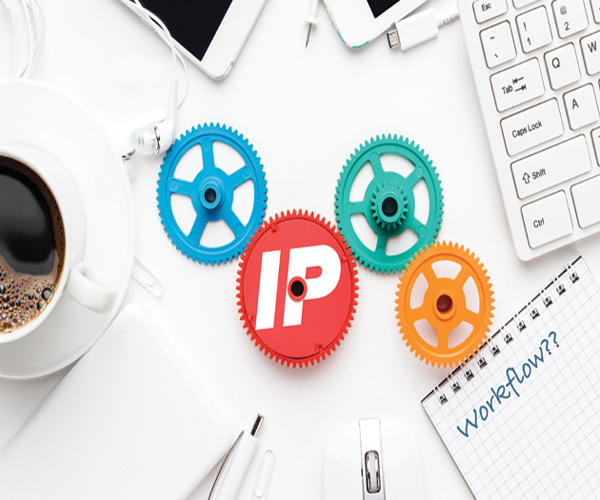 The primary advantage of an IP-based system is the convergence of multiple signal formats onto a comprehensive, distributed IP switch fabric that seamlessly transports gigabit-speed data signals alongside multi-gigabit uncompressed video flows. As a result, migrating to an IP infrastructure dramatically increases system flexibility and opens-up opportunities to introduce new, improved workflows which in-turn, could attract new audiences, sponsors and advertisers.
This is particularly relevant when it comes to the remote production of live content. Live TV remains one format which continues to retain audience figures and capturing those fans is attractive to advertisers.
IP backbones can now enable video, audio and data to be moved at rates required for remote production of live content away from the venue. By taking advantage of our MD8000 solutions and soon to be released products, high-quality video whether SD, HD, or UHD can be sent compressed or uncompressed at bit rates suitable for the network and quality required.
The encoding process enables lower bit rates while also maintaining image quality and reducing the amount of bandwidth consumed across the network. Sync is ensured over multiple points on the network using PTP Timing. Hitless protection can be enabled for any of the signals transported, as two identical output streams are routed over separate diverse paths to a single destination, where any errors on one stream are avoided by immediately switching to the other buffered stream, preventing packet loss. By taking advantage of these features, producers can work as if the studio is literally connected to the remote location as if it is the next room. With this brings the prospect of transporting more and varied live content from multiple locations along with the associated revenue opportunities.
However, to unlock the potential of IP infrastructures workflows need to change. With SDI, the workflows have been consistent, all broadcasters cover live sports in essentially the same way. With IP however, new workflow paradigms are still evolving; are you using IP end-to-end or converting between SDI and IP in different parts of the network? Are you doing full remote production or following a blended model? Could OB trucks be left at home while some staff, including announcers, remain back at the studio while live camera feeds are transported back for production? These are all important questions requiring careful consideration. The technology is available but the business benefits of implementation need to be evaluated.
At IBC this year, we are excited to introduce our latest MDP3020 IP transport gateway for encoding and decoding media. It is so small it fits into a standard briefcase and can be carried in an overhead locker as hand luggage! This means connectivity can be achieved economically over long distances without the associated shipping costs of heavier equipment. One broadcaster indicated to us they anticipate offsetting the entire cost of the investment in the new equipment against the shipping costs of the kit they have been using!
Ideally suited for small scale remote production and IP content delivery, the new MDP3020 media gateway edge device incorporates a high capacity - 1GbE or 10GbE - trunk interface and multi-format support, including 3G / HD / DVB-ASI / SD-SDI with both SDI and HDMI output interfaces. The solution has been designed with upgradable functionality to ensure broadcasters' investments are fully future-proofed whenever changes in workflow are required during the transition to IP based infrastructures.
All IP systems need monitoring and configuration, so our product agnostic NetGazer® network management and control system provides a view of the whole network environment, every device and parameter to optimize multi-media service performance and distribution. NetGazer® will also be on show at IBC 2017, plus our experienced staff will be on-hand to discuss how your organisation could unlock the potential of moving to IP. Cost savings and increased revenue opportunities must be the drivers to implement any new technology and we will be happy to discuss how and why this can be best achieved in terms of introducing new workflows and the all-important business benefits for your organisation.
www.medialinks.com
More Content Management Stories