Broadcast News
06/04/2018
Chart Your Future With PROVYS Scheduling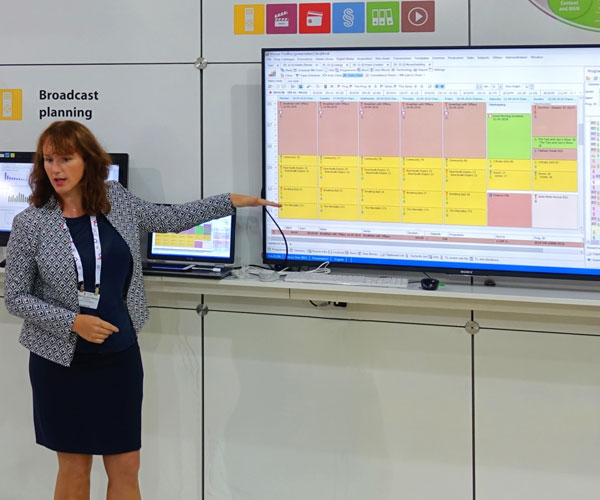 As every ship's captain recognises, it is very important to know exactly where we are heading, together with how, when and at what cost. Successful navigation depends upon having our voyage fully charted or scheduled as we say in the broadcasting industry. It goes without saying that good charts help the captain to avoid icebergs, and good and efficient scheduling ensures maximum viewer share and profitability for broadcasters.
The big question is, therefore, how do we get this efficiency into our multi-channel, 24/7 operations? As you will see from the heading, we are prompted toward the most sophisticated software solution which has been designed over many years to consolidate the best broadcasting practices from around the world. This solution can create complex, precise and time-code accurate broadcasting schedules within minutes and we will now explain the magic behind this apparently immodest claim.
The first point, in order to take advantage of the automation power inherent within the solution, is that operators can define rules for standard and repetitive tasks thereby removing the need for manual involvement in a great number of operations. Time slots, including break patterns, can be filled instantly and automatically without the risk of error which is unavoidable in human operations. For example, hand on heart, how many times have we seen promos for events that have already happened?
The second point, which is financially critical, is the import of pre-sold advertisements into the schedule including all the necessary adjustments required to accommodate difficult demands from advertisers whilst still adhering to time-code precise schedules. Again, most of this can be automatic according to pre-defined rules. This is very easy when using the in-built ad sales module, but also quite simple for third-party ad sales systems as interfaces are regularly created.
The next major point is secondary graphics, a popular, valuable and continually developing tool to lock in the viewers' attention. Most common amongst these are logos, text announcements, commercial graphics, and simple messages such as: "you are watching…", "coming next", "stay with us for…". An unlimited number of such graphics can be scheduled automatically and risk-free according to any pre-defined rules.
As Wendy Vytiskova, Pre-sales Consultant at Provys says: "One of the most valuable tools which we have recently created within the heart of our system is the Promo-Auto-Booking facility which automatically ensures that any available capacity, any single frame in fact, within the schedule is efficiently allocated for self-promotion, even on a cross-channel basis. The magic behind this trick is that the system utilises GRP (Gross Rating Point) forecasts to ensure that any particular self-promotion is seen by the required targeted viewers. This maximises the efficiency and effectiveness of self-promotion activities."
Furthermore, this advanced scheduling module naturally allows the planning of non-linear content presentation using the common metadata. As an example of this, TV 2 Norway has exploited this functionality to massively increase their audience share which obviously has a positive impact on their revenues.
Finally, the cost aspects of this solution are very reasonable due to the fact that licences are not limited to any number of channels but can be utilised for expansion without additional cost. Additionally, different budget versions for different schedules can be easily created, compared and selected in order to minimise costs.
In conclusion, the automation and error-free facilities within the Provys scheduling module allow broadcasters, public, private, large or small, to free valuable time for their professional staff to concentrate on new and interesting areas of responsibility including expansion.
Author: Martin Junek, Provys
This article is also available in the April edition of Broadcast Film & Video.
provys.com
More Content Management Stories