Broadcast News
02/06/2017
How To Get Return Of Investment From Video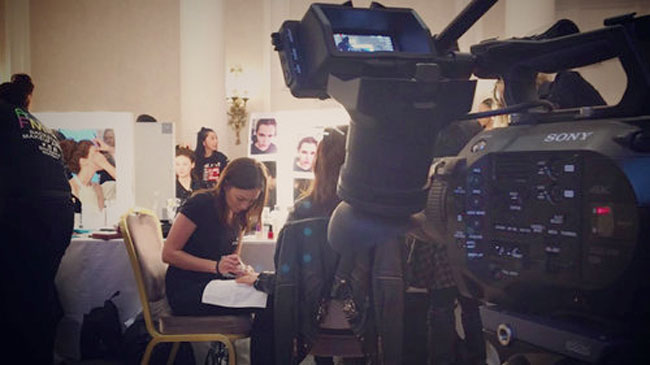 So you've been thinking about making a video, or you already have jumped in head first and gone and made one. Well we salute you, you savvy, forward thinking business person you.
Video is a great way to get your business noticed; it's engaging, it can tap into emotive feelings that resonate with your audience, and it can really help breathe life into a brand. However the million dollar question is, 'How do you get return of investment' from this sparkly little video?
Well the answer is simple... First you must identify what the KPI of the video is – the key performance indicator that you quantify as success for a successful video campaign.
We all have goals in life, why should video be any different? Before you create a video there needs to be a purpose. Is the video being created to increase sales on a website? Is it to raise awareness for a charity in order to get people to send a small donation? Is the video's purpose to change the hearts and minds of an internal team in an organisation? Seriously, find your 'why' before creating anything. People often talk themselves into believing that they want the video to do all of the above. However, in our experience a video that has more than one message or objective is never truly successful, as it dilutes all of the messages and never truly makes an impact.
The magical thing about defining what success you are after allows you to start thinking about every element of the video. You will begin to think about the style of the video, the positioning of the message, the type of video it will be. How it will be used within the marketing, who it will be for specifically, and where to find this audience to show them this concentrate of targeted marketing. This is how you get ROI.
So, in summary, take your time. We know you want to get to the fun creation bit, but before you invest your hard earned money into creating a film, ask yourself who is the video for and why do we need it? When you work on this idea, you will be surprised about how fun this part of the process can be. Our team of producers go through this exact process every time we craft a film, and if you need a little help defining your KPI's or want to just run some ideas past us, then please feel free. Our door is always open.
Article courtesy of Two Fresh.
www.twofresh.co.uk
(JP)
More Corporate Video Production Stories