Broadcast News
05/04/2017
How To Convince Your Boss That Video Needs To Be Part Of Your Marketing Strategy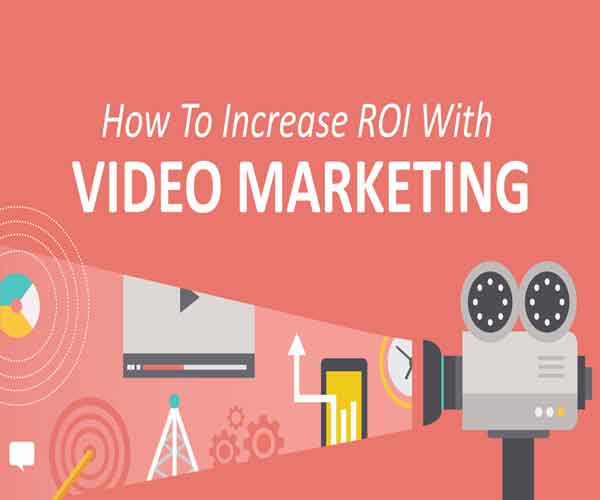 We've all been there – we have an idea that we know will benefit the business we work for, but we don't feel we are being listened to or taken seriously.
It's frustrating when you know you can bring about change and progress – but can't quite communicate your concepts to your boss in a way that will make them explore them in further detail. Video is a marketing must for a variety of very good reasons – but many businesses have yet to embrace it out of fear, misunderstanding or a lack of appreciation for the benefits it can bring. So what do you do if you know that video marketing will massively benefit the company you work for, but can't convey the advantages in a way that makes your boss sit up and listen?
Here we share our reasons why they should take on board your comments, to help you to convince your boss of the immense value video can bring – without having to show them the results first.
Videos build trust and naturally boost engagement
Video is a naturally persuasive and engaging medium. Compared with other types of content, it has been proven in studies to more effectively reach and provoke a response from consumers when used to market brands and the products or services they provide. Yet simply telling your boss all this isn't likely to convince them to instantly part with a portion of their marketing budget. Videos work because they show rather than simply telling – so adopt the same policy when working with your boss. Provide them with some compelling examples of 'video' and talk about how they affected you, before going on to back up their efficacy with cold, hard facts. This is a matter of experience – until you experience the effect of something yourself, it's hard to appreciate how it can be beneficial, or fit in to your brand image. It's likely that the video itself and then the evidence behind it makes your boss feel something – or at least understand the benefits of video marketing a little more clearly.
Video's potential ROI is proven and clear
At the heart of all businesses is profit. Money drives companies – so don't ignore your boss' main motivation when presenting your argument for video integration. The great thing about videos is that their results it can be quantified – accurately and clearly communicated, viewed and understood. The benefits are clear – easily trackable leads and conversions prove that video works – and that it can work for your company, too.
Video is great for SEO
SEO is one thing that many businesses struggle with. This elusive discipline belongs to an ever-changing landscape – and unless your boss is an SEO specialist, it's likely that they want to drive more traffic to the company website, but aren't quite sure how to do that. Videos are indexed on all major search engines as soon as they are posted on your site. If they are accompanied by other relevant content this increases the chances of your website ranking for desired key terms. Posting videos on YouTube with keyword-rich descriptions also improves SEO considerably, as the video giant is owned by Google. In fact, videos posted on any social media network will actively direct additional traffic back to your site.
Video is key for a successful social media campaign
Videos posted on social media don't exclusively serve an SEO purpose. Increasingly users want to see a range of media on their news feeds. This is a trend indicated by almost every network optimising their platform for the medium – meaning we're exposed to more types of video than ever before online. Thanks to its captivating auto-play facility, Facebook alone boasts 8 billion daily video views. Show your boss successful competitors or industry peers sharing videos with success, before also mentioning that adding video to your social media platforms doesn't cost a penny. This should help them to see that video marketing (at least for social media alone) is something they really need to be investing in.
boxmedia.tv/contact-us/
More Corporate Video Production Stories