Broadcast News
19/08/2016
OCTOPUS Mobile App Delivers Rio Action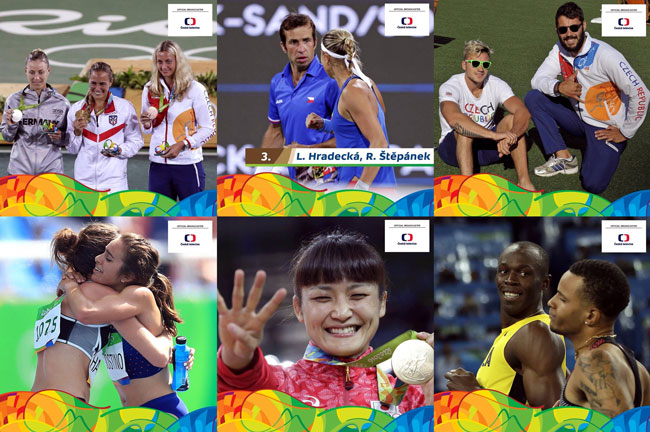 The Octopus Mobile App, from OCTOPUS Newsroom, has been used by journalists covering the summer sporting action from Rio.
"Reporting from live sports events used to be one of the toughest assignments in the entire broadcast business," said Gabriel Janko, OCTOPUS Newsroom Sales Director. "Journalists need equipment and links they can rely on and which can be used intuitively. The Octopus Mobile App offers journalists huge advantages in the way they operate, particularly at multi-site events where portability and equipment miniaturisation really come into their own.
"In a Rio context, Octopus Mobile App allows reporters to operate with mobile phones or tablet computers which are far easier to carry and operate than bulky dedicated kit, and obviously easier to replace in the unlikely event of a technical failure. Using a public communication network is also much easier and more flexible than having to establish a specific broadcast line for each reporter. During the Rio games, some Octopus customers are connecting remotely to the newsroom systems located at their primary headquarters. Others, such as Match TV, link to a mobile Octopus unit locally in Rio.
"Dedicated hardware with the operational flexibility of this software would have cost a fortune before the advent of powerful tablets and mobile phones running Apple iOS or Google Android. The Octopus Mobile App allows reporters and editors to obtain instant access to all wires, rundowns and assignments via a normal mobile phone service or wifi link. They can go anywhere without needing to have equipment bags searched by security guards and they can edit stories within a rundown, preview prompter text and create wires and reports in the field."
The Octopus Mobile App supports Octopus 8 and the most recent versions of Octopus 7. Integration between the OCTOPUS Newsroom mobile and desktop systems will be demonstrated at IBC2016, Stand 7.G11.
www.octopus-news.com
(JP/MH)
Top Related Stories
Click here for the latest broadcast news stories.