Broadcast News
07/06/2017
CHEK-TV Expands With Octopus Newsroom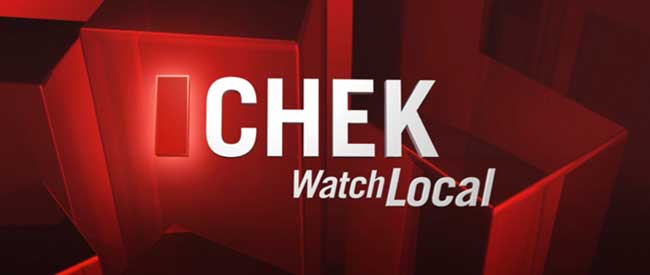 Broadcaster CHEK-TV has selected Octopus 8 as the core of a major upgrade to the newsroom system at its headquarters in Victoria, British Columbia.
Available for Apple OS X, Linux and Microsoft Windows operating systems, Octopus 8 gives newsroom staff the ability to ingest incoming audio, video and still-image files, news agency wires, RSS feeds, emails, SMS messages and faxes. All content relating to a specific task can be seen in a single view. The fully MOS compliant system means that Octopus 8 can be integrated into any environment or workflow that supports the MOS protocol. The system can integrate with existing and new MOS devices. It fully supports the placeholder workflow, thumbnails and proxy preview, item status, channel assignments and many other commands.
Jason Sokoloski, CHEK-TV's Chief of Technology, said: "We are fortunate to have such loyal viewers who have supported our station and newscasts, trusting our brand and continuing to choose us first. News consumption has expanded outside of the traditional broadcast sector and we wanted to find a news system that would allow us to get our stories and information out through social media and on-line quickly and easily while continuing to provide our traditional award-winning television broadcasts. Octopus Newsroom provides all of these tools and more, and the ease of their system allows us to further expand and change with the times.
"Consumers want and demand information fast and the new generation consumes content very differently now. Octopus Newsroom checks off all of these boxes and fits well with our overall digital strategy. Furthermore, we are excited to partner with such a progressive-minded company which shares our vision for the future. Octopus 8 has all the features we need to meet our demanding schedule with the greatest possible efficiency."
He continued: "The system we have commissioned was selected in a technology partnership with SAM. It includes 10 Octopus Newsroom client licenses for iOS/Android smartphones. The smartphones give reporters the freedom to deliver video and audio content straight back to our studio as well as capturing content as data files for later editing. We also commissioned nonlinear edit plug-ins for Octopus 8 and full social media integration."
"The Octopus distributor for British Columbia, Softech Workflow Solutions, worked closely with us on this project," added Gene Sudduth, Octopus Newsroom's national sales director for North America. "Softech is also well located to provide local training and post-sale support. Octopus 8 brings CHEK-TV fully up to date with a range of tools that make its news team's work easier, more enjoyable and much more flexible than before. CHEK-TV is already reaching out to expatriate viewers all over the globe via the web in addition to its digital television distribution across Canada. Octopus 8 is the ideal solution for all television viewing platforms."
www.octopus-news.com
(JP)
Top Related Stories
Click here for the latest broadcast news stories.