Broadcast News
31/08/2018
ILTV Studios Installs Octopus Newsroom Computer System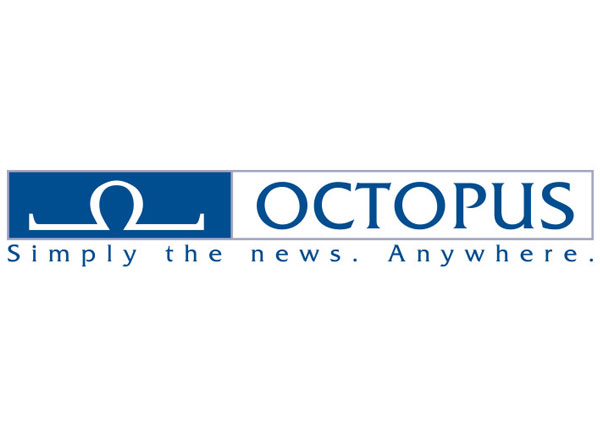 ILTV Studios has installed a multi-seat newsroom computer system from Octopus at its headquarters in Nassau.
Supplied by Octopus Newsroom partner Midtown Video in Miami, the new system is designed for simultaneous operation by up to 12 concurrent users working on a mix of computer platforms.
"ILTV was looking to implement a fully featured NRCS as part of a major refurbishment of its production facilities," said Gene Sudduth, Octopus Newsroom's National Sales Director for North America. "Key requirements were a solution that could be used easily by staff in the newsroom and which could be purchased on a no-nonsense permanent license model. Octopus scored strongly on both points. We also supplied 10 Octopus iOS/Android Mobile client licenses extending functionality to users away from their desks. Midtown Video did a great job liaising with the ILTV during pre-sales discussions and progressing right through to completion."
"Octopus provides all the facilities needed in a modern newsroom," added Fernando Iglesias, VP or Operations/Sales at Midtown Video. "It is software-based, the core system being housed on user-supplied server hardware. Being modular, Octopus is easy to match to individual users, so they only have to invest in the elements actually critical to their current business model. Future expansion is very easily accommodated.
"The system we have provided to ILTV includes a PostgreSQL database, a full-text search engine for searching within and outside the Octopus system, plus a built-in Assignment Desk with integrated calendar. Additionally integrated are topic bins, user-to-user messaging, an address book, guest management and versatile script archiving tools.
"We were also commissioned to provide Social Media Integration including YouTube sourcing and scheduled publishing. Newsroom staff can also follow Twitter users, track trending topics on Twitter, search for Twitter keywords or publish text and images to Twitter. They can also ingest and publish text, still images and video to Facebook."
The Octopus 8 newsroom computer system at ILTV employs MOS integration with ChyronHego CAMIO powered graphics, Autocue QMaster teleprompting and NewTek Tricaster/NewsMaker. 24/7 premium support for one year forms an important part of the contract, including telephone hotline and online support, updates and upgrades to the latest Octopus versions.
www.octopus-news.com
Top Related Stories
Click here for the latest broadcast news stories.