BROADCAST FILM AND VIDEO DIRECTORY
Broadcast News From Around The Internet
Four Hills Tournament 2016 - The Event in Oberstdorf posted: 08/02/2016 The Vierschanzentournee presented by Audi was carried out between 28 December and 6 January in Oberstdorf, Garmisch-Partenkirchen, Innsbruck and Bischofshofen.
Check it out-Lighting & Sound International has a great review of the StudioLive RM32AI. Click here or the image to the right to read the full review [PDF]-but here's a quick quote: The StudioLive RM32AI offers a glimpse into the future of...
Webcasting - A Growing Tiger In The Production Industry posted: 06/02/2016 The internet age and smart TV technology brought new upcoming sport venues, among them is webcasting production television.
Level 3 Communications may not match the status of the Super Bowl Five group of friends who have attended every single Super Bowl in history, but the company is among the longest-tenured Super Bowl vendors in the industry.
Clay Paky delivers ultimate impact on Knockout Circuz posted: 06/02/2016 Indoor hardstyle' festival Knockout Circuz returned to iconic Sydney venue The Hordern Pavilion at the end of last year, with lighting designer Arian Yeganeh...
Fox topped all broadcasters Thursday with a 2.2 rating/7 share among adults 18-49, according to Nielsen overnight numbers. American Idol earned a 2.2, down a tenth, across the night. CBS finished in second with a 1.9/6.
Latest Companies on 4rfv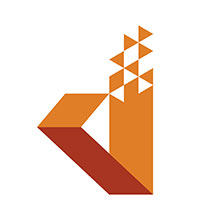 Latest Equipment for Sale
Latest Jobs on 4rfv
£145 – £155 per day
London
Job Details We have an excellent 6-month contract opportunity available for an experienced Programme Planner to join a global television broadcaster based in London. You will be responsible for planning successful programming schedules and will work closely with the Programme Planning Manager and wi