BROADCAST FILM AND VIDEO DIRECTORY
Production News
Third Series For Scot Squad
Filming has commenced on the third series of BBC Scotland's 'Scot Squad'. The seven-part series, which also ...
Broadcast News From Around The Internet
-- Equipment rental facilities report gear thefts -- Wed, 29 Jun 2016 13:07 -- In separate and apparently unrelated incidents, two major gear rental facilities have reported the loss of thousands of rands worth of gear, stolen by clients...
NEM, the European technology platform dedicated to the creative digital industries, appoints new Board Ver nica Buey, adjunta a la direcci n del Cluster ICT-Audiovisual de Madrid, ocupar la vicepresidencia.
Researchers at MIT and Harvard are working towards developing holographic video displays that can bend light in different directions. Scientists have discovered a possible formula for holographic displays: mix liquid and glass, and add heat.
Aragon Tv debuts a new array in your central control La opci n elegida por la Televisi n Auton mica de Arag n ha sido una matriz Nvision 8280 de Grass Valley, suministrada, instalada y puesta en marcha por el equipo t cnico de Crosspoint.
Beyerdynamic recently partnered with Acti-Tech to stage seminars in Lagos and Abuja, Nigeria on June 14 and 16. The events were organised by Elmira Moraveji, operations manager, ME at beyerdynamic. Each seminar was introduced by Robert...
NeuStar MarketShare and Twitter measure the effectiveness of social networks on TV Una investigaci n conjunta revela que la combinaci n de publicidad en TV y Twitter puede aumentar un 18% el retorno de inversi n.
Latest Companies on 4rfv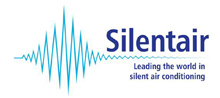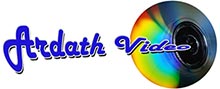 Latest Equipment for Sale
Latest Jobs on 4rfv
We are looking for x2 production runners for a shoot we are holding in central Manchester, this Sunday 3rd July. Hours (8am-6pm est.) Must be based in Manchester or close by. Please apply with contact details and any previous production experience you have.