BROADCAST FILM AND VIDEO DIRECTORY
Broadcast Lighting Equipment News Top Story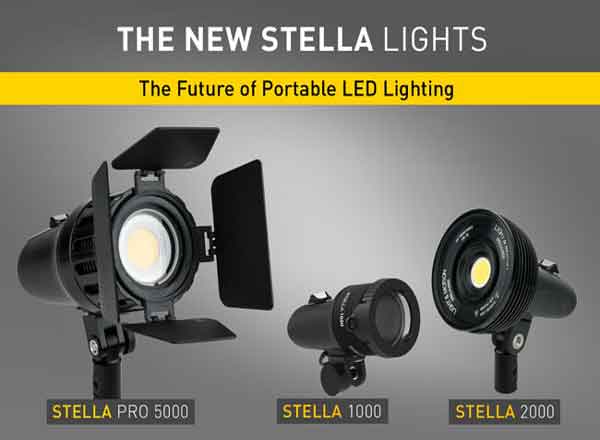 Stella LED Range Available In UK
Light & Motion, an imaging light manufacturer, has announced that UK stockists, Prolight Direct, CVP, Prokit, Wex Photographic, and Production Gear are to supply the newest portable and fully waterproof LED light range, Stella.
The new Stella Line from Light & Motion consists of compact, rugged lights available for imaging professionals.
Read More >>
Broadcast Lighting Equipment Categories
More Broadcast Lighting Equipment News
New Accessories For The SkyPanel Family Of LED Soft Lights
The SkyPanel is a versatile family of compact and fully tuneable LED soft lights, introduced at NAB this year and shipping in September 2015 as promised. The S60 is the mid-range model, while the S30 is smaller and more portable; both are available in fully color controllable (C) and remote phosphor (RP) versions.