Broadcast News
09/07/2019
Ravensbourne University Students Launch TV Channel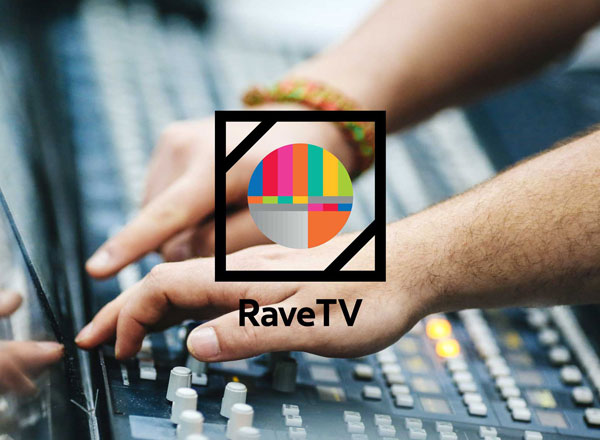 Students at Ravensbourne University London have launched a new TV channel, RaveTV.

The channel, aimed at students, was introduced last month at The Ravensbourne Degree Show, 19-21 June, when it was was streamed live on YouTube and the Ravensbourne website.

Led primarily by BA (Hons) Digital Television Production and BSc (Hons) Digital Television Technology students, the channel features course collaborations from across the Screen School and the Design School. Students have taken on a variety of roles, from content management to branding and marketing, technical operations and show production.



RaveTV successfully produced and broadcast a full schedule of programmes during The Ravensbourne Degree Show. The programmes included a retrospective of the history of the institution, interviews with students exhibiting across Ravensbourne's award-winning building, as well as live coverage of The Awards Show and The TV Awards Show. The launch schedule also included a music programme titled 'The Sound Collective' and a football-themed chat show, named 'The Twelfth Player'.


Following the coverage of The Ravensbourne Degree Show, RaveTV will regularly broadcast a host of live shows produced by students, including documentaries, dramas, cookery and sports shows. It will also be used as a platform to broadcast coverage of future Ravensbourne events such as The Postgraduate Degree Show, which makes up part of the London Design Festival in September.  



Commenting, Dr Gary Pritchard, Executive Dean, Screen School said: "One of the things that makes Ravensbourne so special is that we offer students practical experience in the industries they will go on to shape, while they are still studying. The launch of RaveTV is an excellent illustration of this, allowing our television production and technology students to gain hands-on experience on a fully functioning, industry-standard online station."



Kyle McIntosh, BA (Hons) Digital Television Production student and producer of The Sound Collective commented: "The opportunity to host our own television channel is truly incredible. I have been inspired by the experience and built professional working relationships with older students and industry professionals. I have learnt so much over a relatively short space of time and I will most definitely draw from my experiences with the channel in my future career."

Jack Price, BSc (Hons) Digital Television Technology student and co-technical lead added: "Working as co-technical lead has been an eye opening experience. I've had the privilege of communicating with industry-leading companies and bodies that have given us a real understanding of the requirements for the industry. We have been super fortunate with our team and are extremely proud of everyone's efforts — this has been a stellar learning experience."
More Jobs & training  Stories