Broadcast News
26/05/2017
Marquis Broadcast Expands Business Development Team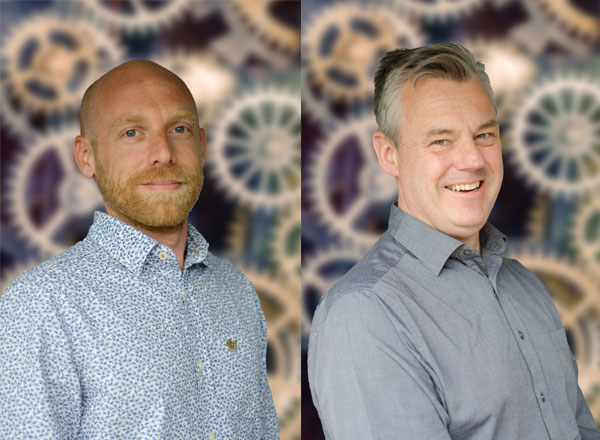 Marquis Broadcast has announced the expansion of its team with the appointments of Neil Blake and Ben Lloyd as Business Development managers.
Neil will be working with the major resellers in the Americas region, while Ben will focus on sales in EMEA. They are both looking to increase the reach of the company's key workflow and post-production tools, namely Medway, Parking and Edit Bridge.
Neil Blake said: "I am excited to be working with our US resellers who are so engaged with Marquis and their customers. We have some very clever products on the market, such as Project Parking and Workspace Parking, which not only offer great technical solutions to customer needs around NEXIS management, business continuity and archive, but also offer a rapid return on investment. I'm looking forward to working with the resellers in the Americas region to strengthen these products in the market."
Like Neil, Ben comes from a technical background, so is perfectly placed to support the EMEA channel with Marquis Broadcast's products within the broadcast and media industry.
He added: "Marquis demonstrated an enterprise version of its Edit Bridge software at NAB, allowing non-Avid editors to connect to an Avid Interplay-based system, which I believe will be well received to our potential and current customer base.
"I'm looking forward to helping our EMEA resellers grow their business, increasing the reach of our professional workflow productivity tools within broadcasters, universities and production centres in particular."
Paul Glasgow, sales and marketing director, Marquis Broadcast, concluded: "During the past year, we've made some significant changes to our product line-up and roadmap. In particular, we've been working very hard on our next-generation hybrid ground and cloud platforms. These are now being deployed in the market and are significantly transforming our customers' operations. As a result, our customer and partner engagements have become more complex, also requiring a transformation in our customer-facing operations. So, I'm really delighted that Neil Blake and Ben Lloyd have both recently joined us, to help us to accelerate our growth in the Americas and EMEA."
marquisbroadcast.com
(MH)
More Jobs & training  Stories