Broadcast News
11/10/2017
Opportunities Are Endless With Ravensbourne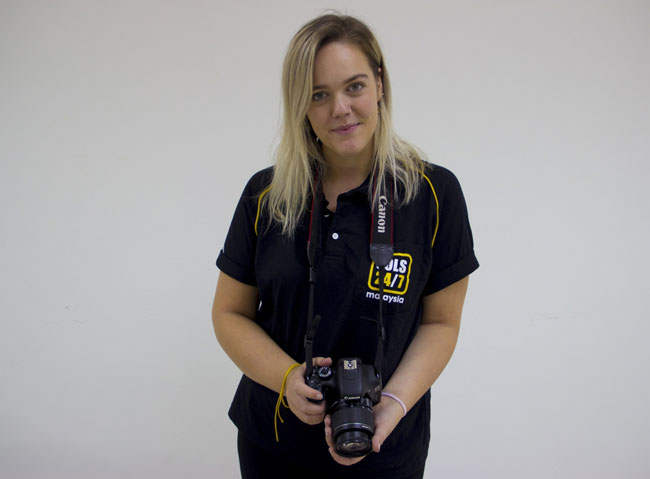 By Aimee Lister, Ravensbourne alumna (2017), BA (Hons) Digital Television Production.
A strong believer in 'everything happens for a reason', I continued with my ambition for film after my application to the BA (Hons) Digital Film Production course was rejected.
I was initially distraught when I got turned down for the course, but when my college results day came, I found I had actually got 3 A*s! How could nobody want me when I'd worked so hard? That's when a friend told me about adjustment.
Adjustment is similar to clearing where students who had done better than expected could take places at a university where other students hadn't met the grade requirements. I immediately called Ravensbourne and found they had a place on the BA (Hons) Digital Television Production course and that I could go to an interview the next day.
I was slightly wary of the course, as it wasn't originally what I applied to, so I made sure I did my research before making any decisions. I discovered that the course actually seemed better suited to my interests in music videos and documentaries (I would even get studio experience!) and felt there were a lot more opportunities for someone who wanted to get into video production but didn't have a clear job in mind.
Learning is very hands on at Ravensbourne and classes are mostly practical. No matter what course, there's always industry standard facilities for you, from online editing suites to sound control rooms – which are used during lecture time and are also available to be booked out. Other universities have kit hire services, but none that match the industry standard of the kit provided at Ravensbourne. It's definitely a bonus having worked with the latest equipment when applying for jobs.
The industry experience I gained at my time at Ravensbourne was one of my highlights and definitely the main reason I'm in my current job today. Because all of our tutors have worked in media, it means they can bring in people with specific expertise to teach. They're always keen to get involved too, we even had an industry lecturer Skype in from a holiday in France!
Ravensbourne has really close connections with industry, one of these connections being with the Tag Rugby Trust. During my first year, they were asking for videographers to film at schools in and around London whose students were training for overseas Tag Rugby tours with the Trust. I attended all the sessions, filming their progress. They noticed my hard work and invited me to go away with them for one of their tours to Uganda! It was such an amazing experience, both technically and culturally, and definitely helped kick-start my career.
I'm currently working in the Communications Department as a videographer and editor for an NGO, SOLS 24/7 Malaysia. It is a humanitarian organisation, based in Kuala Lumpur, working to provide educational resources to underserved communities. My role is to travel around to all the centres, interviewing staff to raise awareness about the projects. We've covered all sorts of problems Malaysia faces, from education inequality to climate change to NGO empowerment.
Ravensbourne has many, many great opportunities for students and they all sound great on paper, but they're only effective if you take them. Every opportunity, every day of training, every bit of work experience you are offered; take it. Students at other universities aren't as lucky to get the chances that we have, so don't take them for granted. You may never get these crucial CV building opportunities again, so really take full advantage of everything Ravensbourne has to offer.
I want to be a documentary filmmaker, for humanitarian films with a hope to change people's lives. For my final major project at Ravensbourne, I created a documentary on homelessness in London, called "Being Homeless". To view my documentary click
here
.




www.ravensbourne.ac.uk

(JP/MH)
More Jobs & training  Stories