Broadcast News
25/08/2017
Training In The Broadcast & TV Sector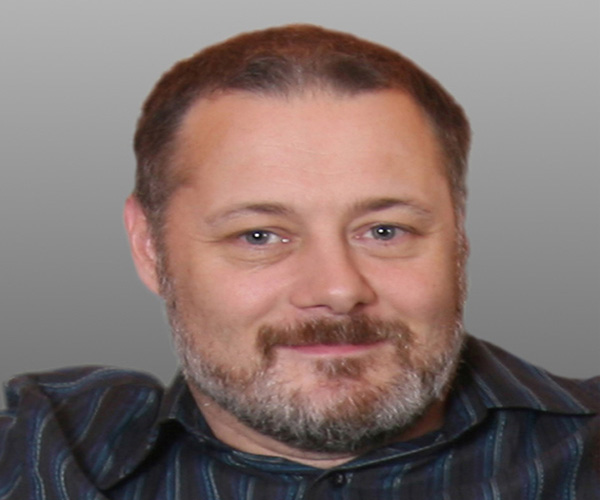 I'm Pat Horridge and Technical trainer for VET training. I've been involved in Technical training for 30+ years now. Technical Training was an important core element for many skills in the TV Broadcast area 20 plus years ago and in those days changes were gradual and reasonably incremental. The technology changed slowly and skills only needed to adapt at a gradual pace.

VET delivered Skills based training alongside underlying Technical training. In the early days of VET we mostly provided training for the new wave of community groups, as they developed and evolved, as part of media creation focused on unrepresented and non-mainstream communities along with training freelancers and up and coming artists.

Of course those were the days where funding for such endeavours was available and offered. But times changed and VET had to develop its commercial side to allow it to still deliver its roots based training alongside developing services like Editing, Hire, Tape services, On-lining, Sound Dub and more.

For a number of years VET was able to run externally funded projects with agreed outcomes. VET helped devise and deliver these training projects for a range of groups and sectors. Many of these projects where delivered as collaborations including Skillset and ITF (Indie training fund) and these helped firmly put VET on the training map.

It's been more than 15 years that has seen VET delivering industry standard Skills and Technical training for the Broadcast and TV sector, and due to its historic connections in the community and artist sector has been able to maintain its straddled range of media industries helping share the best of all across the sectors.

The Broadcast and TV sector has had an "interesting" interaction with other educational streams and that's changed little in over 30 years.
First off it has to be recognised that UK TV is a small world. For many years it remained reasonably static with few "ins" for new comers. The training needs of the industry were unique and specific and often broadcaster based. The BBC actively trained its own people and many went on to jobs with other broadcasters. (Saving those broadcasters the need to run the same training programmes)

Higher education got involved as well and certainly for the skills side of things degree courses were developed that would teach the craft skills and even an element of the core technical skills.

Ravensbourne college developed a strong reputation for encouraging and developing the core technical skills all the way to full blown engineers and despite the inevitable pull of the more glamourous skills based courses like directing, camera ops, lighting, sound etc. has still maintained a strong base of underlying core technical training.

Unfortunately Higher education, in its clamour for connection to the TV industry and the competitive need to offer attractive courses, has often fallen into delivering more generic "Media" courses which frequently are just too generic to prepare a fresh student for direct access to the TV industry.
Of course TV and Broadcast isn't the be all and end all of media, there are far more media related sectors some of which already surpass "TV". Web based content and VOD are just two examples of large sectors. There's Indie productions as well and or course feature films and commercials.

So to the big question "how has Training changed?" Well things got a whole lot more complicated some years back. We saw an explosion in technology and a massive upheaval in the media industries.
Cameras and recorders became cheaper, lighter, more advanced and more affordable. Smaller crews could operate them and more stuff could be done automatically. And to top it all off we moved away from tape to file based. Edit suites had to change, workflows had to change and skills had to change and be developed.

Tightening budgets meant that the Broadcaster training schemes dwindled. Higher education course struggled to adapt in anything less than a 3 or 4 year time frame (in an industry that invents and then retires a technology in less time!)

We see the likes of Sky create their Sky Training Academy to deal in house with training needs. Others have followed similar routes.
But this still leaves an underlying need for core skills and core technical understandings. Skills and technologies that are evolving moment by moment so difficult to keep current and relevant.

The Governments Apprenticeship Levy has been an interesting development in this area. For many years the industry has struggled to define and agree a criteria for many of the skills and the knowledge needed to serve in the industry. It's been achieved with varying degrees of success in some of the less volatile areas of the industry but at the cutting edge it's been near impossible. As I mentioned earlier many broadcasters and larger Facilities have developed their own internal training programmes, many using VET Training to deliver elements of that, which we believe has helped maintain consistency. But now we have this new initiative. A Government based initiative that sees all the employers with a payroll of over £3 million a year required to contribute to the levy. And therefore gain access to the apprentices offered to them via the scheme. The crux seems to be what training can be delivered via the scheme and for many their existing internal training schemes won't be eligible. For an industry that's struggled for decades to decide just what its training needs are it remains to be seen if this initiative can deliver.

For VET Training we stopped delivering the Skills based operation skills at the end of 2015 and concentrated on delivery of the Technical training and technical operational skills.

This is an incredibly exciting area as the file based workflow changes have had a massive impact on workflows, the changes required to optimise file based working can be immense. I was fortunate to help develop those workflows as part of VET Post and convert those first-hand experiences to deliverable courses for a wide range of customers ranging from Broadcasters through larger Facilities right down to Post houses.
It's certainly an exciting time to be involved or hoping to get involved in the industry and I only hope we are able to attract enough Technical people to keep the creative wheels oiled. And that even those creative people find access to enough of the technical core knowledge to let them get the most from these fast changing developments.
More Jobs & training  Stories