Broadcast News
20/11/2018
ATP Media Distributes 1080p50 HDR Test Feed At Next Gen ATP Finals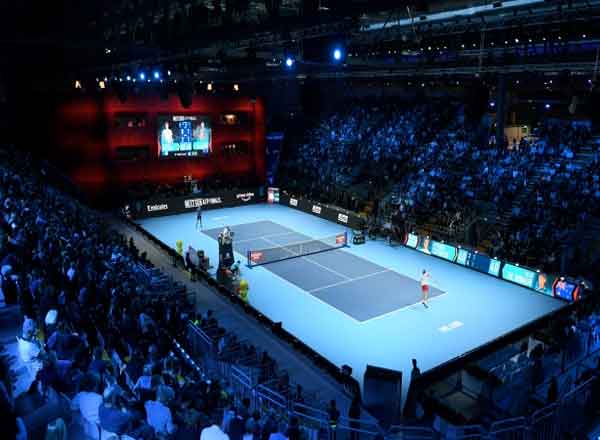 ATP Media has successfully produced and distributed a 1080p50 HDR test feed at the recent Next Gen ATP Finals in Milan.

The Next Gen tournament is the ATP Tour's showcase for innovation across all aspects of the men's professional game with rule changes, line calling without humans, and player and coach data services whilst the match is in progress.

Carried out in partnership with Gearhouse Broadcast, the test covered the live and non-live workflows on site, marking the first time HDR content has been natively incorporated into replays and edit workflows on a live sports outside broadcast.

It follows an initial 1080p50 HDR production trial during the Nitto ATP Finals in 2017, which put 4K and 1080p50 HDR side-by-side in a live tennis environment for the first time. The results of that test suggested to ATP Media that it was 1080p50 HDR rather than 4K HDR that would most efficiently deliver the clear benefits of HDR to its broadcasters and to viewers at home. This follow up test was an important next step in delivering a 1080p50 HDR test feed to broadcasters with a view to gathering their valuable feedback for future planning.

The test was also a necessary next step in incorporating HDR and SDR content across all onsite production, including the non-live content available on the EVS network, ENG camera footage, SDR archive and SDR content from other sources. As host broadcasters, ATP Media produce a news service, premium content and bespoke social media content on site for broadcasters managing HDR and SDR in the post-production workflow.

Overall, the test further demonstrated HDR technology's ability to significantly increase the picture quality of tennis matches for fans at home. In addition, while ATP Media has no current plans to distribute content in native 4K, 4K cameras were used on-site to capture live match action as high resolution acquisition is very much part of the workflow to produce high quality 1080p HDR for Broadcasters to distribute as part of a 4K HDR service.

Shane Warden, ATP Media's Director of Broadcast & Technology said: "ATP Media has a long track record of innovation and this latest test demonstrates our commitment to staying ahead of the curve when it comes to maintaining and advancing industry standards. To produce and deliver 1080p50 HDR feeds for an entire tournament over four days is a significant step not only for tennis broadcasting, but broadcasting as a whole. We now look forward to engaging with our external partners and stakeholders as we gather feedback from the test and plot our next steps."
Top Related Stories
Click here for the latest broadcast news stories.