Broadcast News
28/11/2016
Atomos HDR Upgrade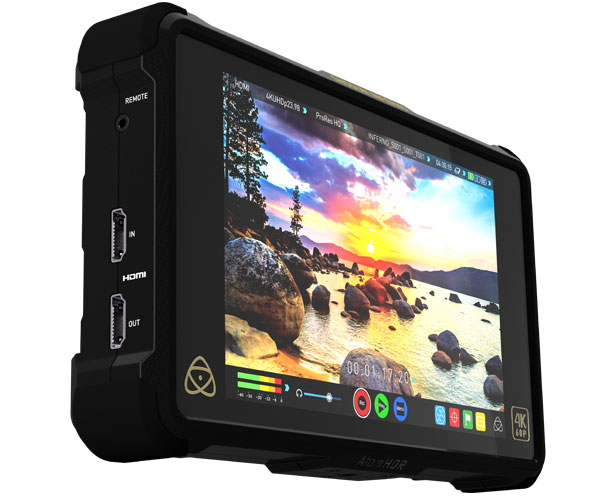 Timed with the recent announcement by YouTube for HDR delivery, Atomos announces a new OS update to further broaden HDR compatibility alongside a limited time discount to make the HDR upgrade easier this holiday season.
The HDR wave continues to gather pace with YouTube adding to other content delivery platforms such as Google Chromecast ultra, Sony PS4 Pro, Amazon, Netflix and Vudu in bringing HDR transmission and playback to the growing population of people with HDR compatible TV's, the leading Christmas gift in 2016.
Now the race is on for content developers to create HDR content and with that comes the challenge for creatives to move to a new HDR workflow, in particular to get exposure for HDR in the field accurate. Atomos announces new OS and new promotional pricing to make HDR upgrading easier this holiday season:
• AtomHDR technology across the Inferno, Flame and Blade Series Pro Monitor/Recorders gives users with a Log output from their camera 10.2 stops of dynamic range, along with our patent pending HDR waveform & HDR slider to make setting exposure for HDR delivery precise, yet simple
• New OS 7.12, which is a free download, broadens Log support to include Sony S-Log, FujiFilm Log and Canon C-Log 3 in addition to previous support for Panasonic, JVC, Canon, Sony, Red and Arri log curves
• A limited time cash back and trade-in program which gives up to $500 cash back on the AtomHDR range. This brings the price of our HDR, High bright monitor-recorders down to non-HDR, monitor only prices
• Shogun Flame MSRP $1695, down to $1395 w/cash back or $1195 w/cash back & Shogun trade-in
• Ninja Flame MSRP $1295, down to $1095 w/cash back or $895 w/cash back & Shogun trade-in
• Ninja Blade MSRP $495, down to $395 w/cash back or $320 w/cash back & Ninja2 trade-in
• The flexibility of both SDR and HDR in the one unit. Expose correctly for HDR in the field but grade the recorded log footage for either HDR or SDR delivery. Those with an eye on HDR for the future but delivering SDR now, will benefit greatly with less noise in their footage by exposing their log footage away from the noisy end of the sensor.
Jeromy Young, CEO and Co-founder of Atomos, said: "We are super pumped about YouTube and others move to HDR. They see what we see, HDR is the next big advancement for consumers around the world in imaging. Now creative filmmakers and photographers alike need AtomHDR in the field to make sure they expose correctly and don't screw up their shoot before finishing."
atomos.com
(MH/CD)
Top Related Stories
Click here for the latest broadcast news stories.