Broadcast News
08/03/2016
VMI: HDR Survival Guide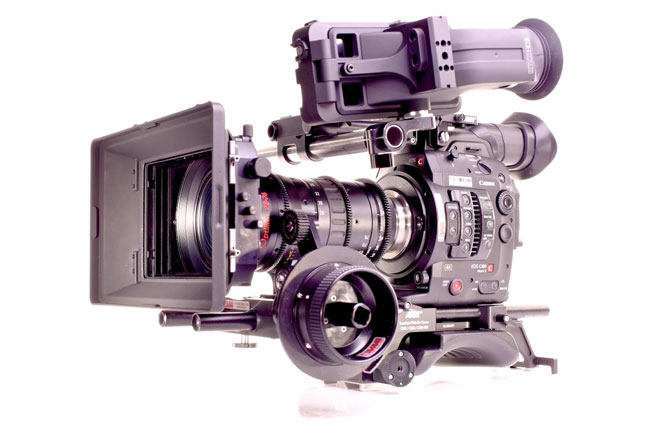 This guide has been written as an overview of HDR technology for TV as it stands in January 2016. Article credit: VMI.
HDR makes pictures STUNNING and since the technology is very new and is still in development so take this guide as a snapshot of the current developments.
All major industry players are now on board and the standard has been established but we expect to see few more changes in the final stages of development of this exciting new technology.
What is HDR?
In short, HDR stands for High Dynamic Range and is a technical term that describes a new type of television screen and technical standard that is associated with this type of screen and it is not to be confused with the term HDR that is commonly used in stills photography. In stills photography we would capture several exposures at once and then compress them into a single image that would than display all details of highlight and shadow tones.
What HDR in TV does is to allow us to display images of a higher latitude, larger colour gamut and higher contrast creating more life like images, or put simply, to give it the 'WOW' factor.
The idea of HDR TV screens was born around four years ago as the screen manufacturers were able to develop Light Emitting Diodes that had much better response in colour and brightness. There are two approaches to this; one is to use phosphoric materials with better response and the other is to use organic semiconductors also called OLED.
With this new technology in place, manufacturers were able to create screens of much higher brightness while maintaining the low levels of the shadows, effectively creating screens of much larger contrast. Most HDR screens are capable of reaching maximum brightness of 1000 nits but standards are allowing for brightness of as much as 10.000 nits in the future. In comparison, regular HDTVs are capable of displaying images of maximum brightness of only 100 nits (nit is a measurement unit of a visible light intensity).
The new HDR screens are also capable of displaying much larger colour gamut than current HDTV screens are capable of. Today we are working in REC709 standard that was introduced in 1990 and was already limited by theoretical maximum colour values of CRT screens.
The new standard for UHD and HDR TVs is called REC2020 and is by far the largest gamut that will be implemented in the industry to date.
However, it is important to note that the purpose of HDR is not to create brighter and more colourful images but to display more detail in the highlights that would normally get lost or clipped and to make colours appear more life like.
"At IBC in 2015, I was told by an Industry Insider that HDR was the most important development in Television since the transition from Black and White into Colour. Once I saw it for myself, I wholeheartedly agreed with him," Barry Bassett, Managing Director, VMI.
What is UHD Premium?
With a development of the new screen technology there was a demand for an industry body to be created that would govern and create a standard to connect content producers/owners, content distributors and manufacturers and so UHD Alliance was born. Today all major studios and screen manufacturers are part of the UHD Alliance. In January 2016 UHD Alliance has developed three specifications to support the next generation of premium home entertainment under a name of UHD Premium. The three specifications cover following aspects:
• Devices (currently, television displays, with other devices under consideration)
• Distribution
• Content
Devices
The UHD Alliance supports various display technologies and consequently, have defined combinations of parameters to ensure a premium experience across a wide range of devices. In order to receive the UHD Alliance Premium Logo, the device must meet or exceed the following specifications:
• Image Resolution: 3840×2160
• Colour Bit Depth: 10-bit signal
• Colour Palette (Wide Colour Gamut)
• Signal Input: BT.2020 Colour representation
• Display Reproduction: More than 90% of P3 colours
• High Dynamic Range
• SMPTE ST2084 EOTF
• A combination of peak brightness and black level either:
• More than 1000 nits peak brightness and less than 0.05 nits black level, or more than 540 nits peak brightness and less than 0.0005 nits black level.
Distribution
Any distribution channel delivering the UHD Alliance content must support:
• Image Resolution: 3840×2160
• Colour Bit Depth: Minimum 10-bit signal
• Colour: BT.2020 Colour representation
• High Dynamic Range: SMPTE ST2084 EOTF
Content Master
The UHD Alliance Content Master must meet the following requirements:
• Image Resolution: 3840×2160
• Colour Bit Depth: Minimum 10-bit signal
• Colour: BT.2020 Colour representation
• High Dynamic Range: SMPTE ST2084 EOTF
The UHD Alliance recommends the following mastering display specifications:
• Display Reproduction: Minimum 100% of P3 colours
• Peak Brightness: More than 1000 nits
• Black Level: Less than 0.03 nits
HDR in production chain
We are going to take a look at the production chain of HDR content and what it takes create and deliver a production in HDR.
1. Camera
There is nothing special or different that we need to do on the camera end, as we have been able to capture High Dynamic Range (HDR) for many years on many cameras.
Modern digital cinema cameras like ARRI Amira and ALEXA, ALEXA Mini etc, RED Epic, Dragon, Weapon, Sony F5, F55, FS7, F65, Canon C500, C300 MKII and Panasonic VariCam 35 are all able to capture images of enough latitude and colour gamut for any HDR production.
ARRI faces a problem that their sensor is only 2.7K (or 3.2K in Open Gate) which makes material captured on ARRI UHD format not compatible with UHD Premium standard.
It is important to note that for the best results one should always capture in RAW because of the high bit depth of RAW files. If this is not an option we recommend minimum 12-bit codecs and no intra-frame compression codecs as they lead to unwanted artefacts.
Capturing in a Log mode will ensure the integrity of highlights which is essential for HDR.
For successful capture for HDR it is necessary to introduce into production chain the Colour Management Process.
Colour Management gives the DP and the Director freedom to capture in RAW but to be able to monitor image in either SDR or HDR and much more than that. Colour Management gives DOP the creative control of the image and so helps define the look already on set. This information then gets passed through to editing all the way to Colour Grading so that in the final Grading the process starts with Looks created on set. These looks are completely non-destructive and they do save time spent in the grading suite. Another benefit of colour management is that it allows creation of multiple masters from a single grade, so it is possible from a single grading session to derive SDR and HDR masters in parallel.
Currently there is only a limited number of options when it comes to monitoring in HDR on-set and most productions that shoot for HDR don't monitor in HDR as it is not essential to do so. However this is going to change and we are expecting to see a number of new on-set monitors with HDR capability to hit the market already by April 2016.
2. Editing
As of today the only editing systems capable of working in HDR are Adobe Premiere CC and Davinci Resolve. This is useful if one is working with online media without transcoding for offline. As long form productions still opt for offline to online editing approach then there is no benefit to production in editing in HDR or monitoring in HDR. It is absolutely acceptable to complete the edit in SDR and then to pass resulting XML/AAF on for mastering in HDR in a controlled HDR grading environment.
3. Colour Grading
In general all professional colour grading systems are capable of colour grading and mastering in HDR. The question is only how fast and how precise. Systems capable of colour grading to UHD Premium standard in realtime must be specially configured and there is a great demand on the storage capable of 4K real-time playback as well as the data throughput. The real-time playback capability depends from GPU processing power of the system. Another factor is the 12-bit monitoring, a precision that is necessary for Dolby Vision which again requires specific hardware.
As of today there is only one monitor capable in meeting UHD Alliance mastering specification and this is Sony BVM X-300 that comes at significant premium in price, though of course others support the SMPTE-2084 HDR standards such as the Canon DP-V2410.
As a consequence, at the time of writing this article and HDR implementation the process of HDR colour grading and mastering will remain a service of specialist facilities.
4. Mastering
The mastering codec for HDR is HAVC or H265. This is a new generation of codecs with so far the best image quality to file size ratio. All UHD TV's will be able to read this codec and as a part of its specification there is a metadata flag that will allow playback system to recognise files that have been mastered in HDR. That way it will be possible for TVs to switch automatically into HDR mode the moment they start playback of the same files.
Technical Guide: HDR Standards
There are 3 main HDR standards worth mentioning with some standards like TechniColour/Philips being derivates of existing standards and nothing more than marketing and branding exercises.
These 3 standards are:
• Dolby Vision
• SMPTE 2084
• BBC HLG HDR
Dolby Vision
Dolby is a pioneer of HDR and they were the first to come to the market with a working version of HDR TV and were the first to demonstrate HDR in practice. Some of their developments have been taken by SMPTE into their standard SMPTE ST2084 and Dolby certainly hold a special place in the world of HDR.
The beauty of Dolby Vision is that it is a complete end-to-end solution from mastering to delivery to the end user. Dolby has developed special mastering screens capable of displaying up to 4000 nits and they offer full technical support to projects that decide to master in Dolby Vision. Another benefit of Dolby Vision is its capability to adjust its playback to a specific screens. So for example if screen is capable of 1000 nits brightness, playback would be adjusted to that value. But the same stream would be playable on SDR screens through very clever HDR to SDR conversion.
That means that a single Dolby Vision master is capable of being displayed on SDR, HDR screens of 1,000 nits, 2,000 nits or 10.000 nits. Today there are only 2 companies that have licensed Dolby Vision technology: LG and Vizio.
SMPTE ST2084
This is a standard that has been accepted by the UHD Alliance for UHD Premium and is currently leading the race as being the most widely accepted way of mastering, distributing and viewing HDR content. In contrast to Dolby Vision, this standard does not require any licensing and TV manufacturers like: Sony, Panasonic and Samsung have all adopted it.
SMPTE ST2084 is based around theoretical display capable of displaying 10.000 nits with all real life displays being referenced to this value. With this dynamic range traditional gamma curve is not enough and this standard is using a new type of EOTF (electro optical transfer function) or a PQ curve that looks like the one bellow in comparison to standard rec709 gamma curve.
In order to reiterate one more time the fact that HDR is not made for displaying images brighter but adding a highlight detail to otherwise clipped images in SDR below is a histogram that shows difference between an image being shown in SDR and HDR.
As it can be seen SDR and HDR image look almost identical in its main body with only added highlight detail in HDR and this is what gives the picture a 'WOW' factor.
BBC HLG HDR
While SMPTE ST2084 was created with feature film industry in mind, BBC's HLG (Hybrid Log Gamma) HDR was developed with a range of TV programming in mind including sports, live entertainment or even cooking shows. In contrast to SMPTE ST2084, HLG does not use reference display but instead has a different curve for different brightness and maximum screen brightness of 5000 nits.
What is also interesting about BBC's approach is that it is taking into account surrounding brightness which affect the curve. Below is an example of how curve is changing depending on surrounding brightness change.
Conclusion
It is refreshing to find that HDR is one of those technologies and innovations that won't need any heavy marketing for it to be accepted by the end user. Once you glance at a HDR TV screen you won't need any convincing that images look much better, fresh and exciting.
If 3D was interesting for its novelty and 4K advantage was not visible to all, HDR is not going to fall into any of these two categories. The question is only, how long will it take before 'Premium' becomes the norm.
Article author: Dado Valentic. Valentic is an independent colourist and a colour scientist famous for his innovation and his post-modern philosophical approach to colour that is blurring boundaries between art and science. He is a founder of Mytherapy, based at Warner Bros. De Lane Lea in London.
www.vmi.tv
(JP/MH)
Top Related Stories
Click here for the latest broadcast news stories.