Broadcast News
18/09/2018
Qvest Media And Carrorosserie Akkermans Announce Exclusive Partnership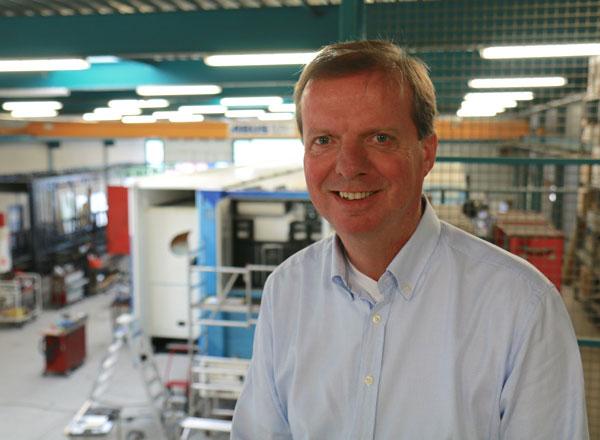 Qvest Media and Carrosserie Akkermans are expanding their partnership into the Middle East and North Africa (MENA).
The two companies will use their respective skills to create production and broadcast vehicles, exploiting new production possibilities.
They will focus on increased technical and structural standardisation and a modular vehicle concept. Technologically, a full IP-capable design of the vehicles will play a central role in order to be able to increasingly relocate production tasks to stationary production and broadcasting centres via remote connection. Networking with cloud services and resources will also simplify field production and relieve the local OB teams. The overall package enables clients to use the vehicles in a more versatile, flexible and, in particular, cost-effective manner.
In the past, Qvest Media and Carrosserie Akkermans have already jointly developed media vehicles for applications such as television, events, sports broadcasts or live reports. Building on this shared experience, cooperation will be extended to the MENA region. 
"Based on digitisation and new production standards such as IP, 4K and HDR, we see a growing need for new flexible and cost-effective mobile production solutions," said Ahmad Al Kayal, Sales Manager at Qvest Media in Dubai. "Akkermans' know-how in the construction of high-quality and sophisticated bodywork solutions helps us to implement our media technology concepts and workflow designs in the best possible way and to arrange customer-focused and cost-optimised turnkey solutions."
"We are pleased to further expand our partnership with Qvest Media," added Arjan Akkermans, CEO of Carrosserie Akkermans. "Qvest Media's excellent positioning and regional presence offer us the opportunity to increasingly address the MENA region with our portfolio."
The latest joint project between the two companies is the construction of two 4K/UHD production vehicles for the international news agency Ruptly. Despite its compact dimensions, the OB fleet offers state-of-the-art equipment for versatile production.
www.qvestmedia.com
Top Related Stories
Click here for the latest broadcast news stories.