Broadcast News
19/06/2019
Sky Deutschland Selects Qvest.Cloud From Qvest Media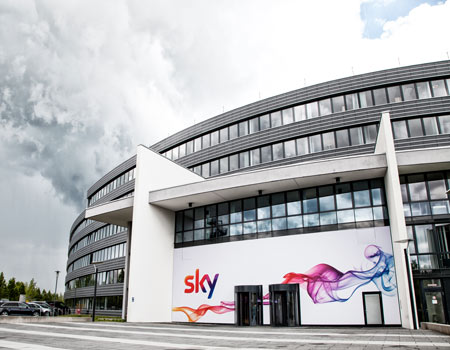 Sky Deutschland has deployed Qvest.Cloud from Qvest Media to stream selected parts of an event live.

More specifically, the ready-to-use package Q.Live from the Qvest.Cloud Go! product line will be used. During the Sky Sport Summit, industry experts discuss practical experiences and technical future trends in live sports.

With Qvest.Cloud Go!, media companies can deploy ready-to-use production and distribution setups for various media tasks such as live production, post-production, archiving or channel playout in a multicloud environment, and scale them as needed without any significant lead time. This is also the case for the Sky Sports Summit from which the panel discussions""Beautiful World Of Sports", "Digital Transformation | The Technology And The Business Decision Behind It" as well as the "Keynote Conversation | The Story Behind eSports" will be broadcast as a live stream on the SVG Europe website using the Qvest.Cloud Go! package Q.Live. Instead of utilising a locally installed production environment, live events can be produced using the cloud applications Make.TV Live Video Cloud for master control and live distribution, Easy Live for vision mixing and clipping, and Singular.Live for graphics and animation, all of which are packaged and interconnected within Q.Live.

The advantages of Q.Live for production and event service providers are clear: besides the on-site ENG technology, there is no need any more to keep your own media technology and software ready for event productions. Conventional broadband Internet access, laptops and a Qvest.Cloud account are all that is needed for the respective SaaS solution such as Q.Live. This high level of flexibility in the use of the Qvest.Cloud Go! packages not only reduces production costs, it also gives production service providers enormous agility and speed in terms of processing their orders.

The Sky Sport Summit takes place on 27 June at Sky Deutschland in Unterföhring, Germany.
Top Related Stories
Click here for the latest broadcast news stories.