Broadcast News
08/11/2013
Loudness Compliance In The Production/Post Production Chain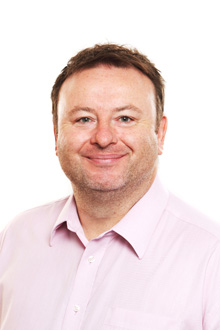 Loudness compliance is making itself the must-accomplish item for broadcasters, production and post production facilities alike, according to Martin Dyster, Head of Audio for TSL Products.
Studios, especially smaller production and post houses, which were previously concerned with simple peak levels, are hearing the call, as broadcasters from around the globe are demanding that productions are compliant with local and/or international standards before ingesting into the broadcast phase. To meet this challenge, studios are scrambling to identify and install the right gear to accomplish the task.
As these regulations come into practice, the industry is finding that although automatic loudness control (ALC) solutions might be keeping programs within compliance, it can often be of detriment to the artist's original intent.
Loudness measurement has become the de-facto metering format for television broadcasters striving to deliver a consistent listening experience to the viewing public and for maintaining the quality of the sound throughout the broadcast chain. While this all seems straightforward, increasingly, loudness regulations differ from region to region and may differ from country to country within a region. Due to the increased delivery of programming internationally via satellite and the Internet, production facility engineers now must learn the ins and outs of a blizzard of regulations, including ITU-R BS. 1770, EBU throughout Europe and ATSC/CALM Act standards within the U.S., even though their local standards might be different.
One of the many benefits of the move away from peak metering to Loudness Compliance measurement has been a renewed emphasis on the skill of the sound engineer. To mix a live 5.1 program or to develop a surround sound track in post production using target loudness values of, for example, -23LUFS or -24LKFS, requires a degree of talent combined with artistic interpretation. It is, therefore, important that the integrity of the mix, including crucial elements such as downmix compatibility and dynamic range, are maintained throughout the delivery process. By supplementing the skills of the sound engineer with the application of appropriate metering at critical points along the production/post production chain, it is possible to dispense with ALC processors that are often detrimental to the listener's experience at home. All this, of course, requires the right equipment to accomplish the job.
One such piece of gear is the PAM PiCo Loudness and Audio Meter that addresses the loudness mission in a small form factor (the unit is comparable to the size of a smartphone) and at a price point accessible to any sized operation.
In a typical post production setup, for example, the PAM PiCo is connected via a USB port to the 'Edit PC' with SDI, AES or analog audio hooked up to a suitable monitoring connection, such as a breakout box or sound mixer. The PAM PiCo delivers a constant display of channel activity via its high-resolution bargraph displays and, when used for 5.1 productions, the StarFishTM display is an invaluable tool capable of indicating inter-channel phase coherence and energy patterns. The meter's Loudness Logging application runs alongside the Edit software and is typically activated when the engineer/editor needs to check the compliance of a segment, or for a finished project, and store the resultant record to a database or send as a PDF log to a client or broadcaster to prove compliance. For the smaller production or post production house, this compact power is a necessity for modern program and advertisement production.
Loudness Compliance regulation was of course spurred by viewer complaints about excessive loudness levels of overly zealous audio tracks on advertisements or programs that caused them to continually reach for the volume button on their remote control. The PAM PiCo is an unobtrusive measurement device capable of analysing stereo or surround audio, including True Peak levels, while maintaining a calculation of long-term loudness. The device does all this while simultaneously maintaining a log file that can be reviewed in the event of customer complaints, so that 'infringements' can be identified and appropriate action taken. The PAM PiCo delivers features necessary to empower the audio engineer to hear the Loudness Compliance call and respond in a consistently professional manner.
Click here
.
Top Related Stories
Click here for the latest broadcast news stories.