Broadcast News
26/02/2018
Vortex's 'Virtual' BVE Stand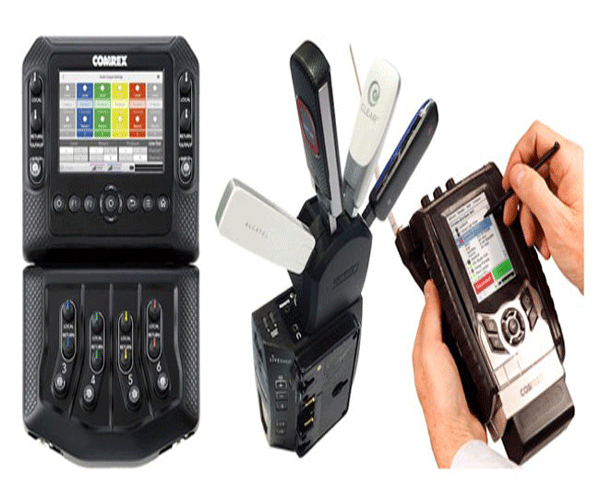 Vortex will not be exhibiting at BVE this year but if it did, there is plenty to show, as Ian Prowse of Vortex explains.
We took the decision that Vortex will not be exhibiting at BVE this year quite a number of years ago, though we wish it well of course and hope that it will be successful for both exhibitors and visitors (which are likely to include some of my colleagues at Vortex). Sitting in Mumbai at 34°C and miles away in all respects, it is hard to realise that back at home, it is cold and raining with prospect of snow. However, the reason we are not committing either the expense or the time dates back to the 1980s when, as I call it, I last had a "proper job".
At that time, I was running the European office of an American company called Convergence Corporation that was the pioneer in off-line and still-frame videotape editing systems – the ones with the Joystick. Sony and JVC produced U-Matic and BVU ¾" VCR tape recorders whilst old names like Ampex, Bosch, RCA – and Sony – produced the first 1" broadcast recorders which sold even at that time for something over £100,000. Our editing controller sat at the heart of an editing system that would typically have three of these helical scan recorders, a Vision Mixer that probably came from Grass Valley or Cox Electronics (also costing tens of thousands of pounds). Even an offline system which would comprise a couple of U-Matics – maybe three – and one of our "low-cost" video and audio mixer came in at well over £100,000 by the time everything was added-up. And online systems? Maybe £500,000. How things have changed...
Our UK distributor was Samuelson, who had a facility in Cricklewood called the Production Village, and together we planned a roadshow early in the new year to demonstrate the equipment. Invitations were sent out, vision mixers, video recorders – and indeed freelance videotape editors – hired in for the two days; catering was organized and we set everything up in the sure knowledge that some 200 people were coming along for pre-booked workshops. And then it snowed; and it was very cold. On the morning of the event, public transport ground to a halt and we were all worried that we were going to be late – though as it turned out those worries mattered not-at-all as of the 200 who were planning to come along, only eight turned up. The cost, the work, the disappointment – the folly of choosing winter – all lay heavily.
My colleagues in California were "kind" having footed a not-inconsiderable bill though I was quickly persuaded that trying to hold an event when it is not unlikely that the weather will be bad is not the best of ideas. So sorry BVE, winter is out for us... we really can't risk it – and in any case, as it is the end of the Financial Year, many of our customers are spending end-of-year money and we are always busy. Now if there was a trade show along the same lines in (say) April or May when the NAB announced products could make their debut in the UK – now that would be an idea.
So what would be showing on our virtual BVE stand? Well, Comrex ACCESS-NX, the latest incarnation of the industry-standard ACCESS-IP Audio codec for outside broadcast, sport and news of course. Also on the list is the LiveShot, Comrex's HD multi-codec which is subscription-free and provides HD plus stereo back to the studio, Composite and Stereo return video and audio to the remote location plus a 2-way Comms channel with multi-network bonding, diversity and crosslock as part of the same package.
From Vortex's own product range, the FLX ClockBox provides a full HD output of pre-stored clocks and stopwatches which can be displayed in combinations on a low-cost screen, all locked to NTP. Then there is CallMe Click-and-Connect cloud-based audio codec which lets broadcast stations put guests and reporters on-air "live" without the need for dedicated hardware codecs or having to download special software. Compatible with Comrex ACCESSS, BricLink and other manufacturers' codecs, CallMe is revolutionising high-quality audio contribution. CallMe-T is Vortex's low-cost Opus/G.722 codec designed to be compatible with CallMe Click-and-Connect which makes an ideal low-cost outside broadcast package for Community, Hospital, University and Schools Radio Stations.
And finally, as ISDN for broadcast begins to fade away, CallMe-TR provides a useful, low-cost add-on for the large number of ISDN "COOBE" Sports mixers and home studios, sitting alongside the mixer but using IP instead of ISDN for transmission.
So BVE, sorry not to be there; I hope that the weather is kind and that it is a success. And maybe, another time, another year.
www.vtx.co.uk
Top Related Stories
Click here for the latest broadcast news stories.