Broadcast News
13/10/2017
ABS Deploys PlayBox Technology Solution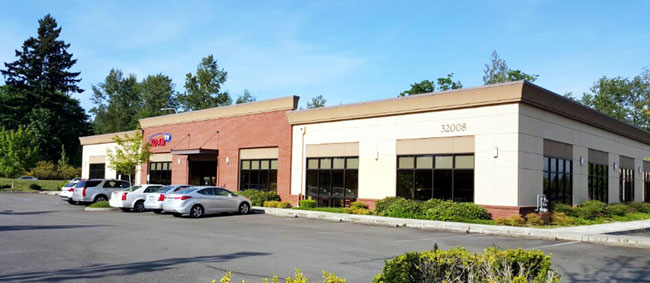 PlayBox Technology has recently commissioned a brocast playout system for the Washington, Seattle, headquarters of KBS-WATV. At the core of the solution is PlayBox Technology's AirBox Neo.
The solution was designed, installed and configured in partnership with PlayBox Technology USA by Seattle-Tacoma-based Advanced Broadcast Solutions (ABS).
KBS-WATV, is a digital cable network broadcasting programming entity for the local Korean American community in Western Washington. An affiliate of KBS World, it offers Korean programming with English subtitles plus live coverage of Korean news 24 hours a day, seven days a week. Transmitting on Comcast 351, it also produces local news six days a week.
"This is the latest in a series of highly successful AirBox systems we have installed for US-based broadcast channels in recent years," said Mark Siegel, CEO, ABS. "PlayBox Technology spearheaded the successful implementation of IT-based automated scheduling and transmission systems and continues to be one of the leading companies in the playout sector. AirBox Neo is a success at every level, scalable from a single-channel station up to a multi-channel network, easy to install and very popular with station operators.
"The AirBox Neo we have configured for KBS-WATV includes a TitleBox Neo graphic preparation station and ListBox Neo scheduler, all with full protection and fast switchover from main to backup. We have also supplied an eight-input Blackmagic multiviewer switcher and SNS media storage management. The entire system occupies a single rack in the KBS-WATV apparatus room and is operated from the channel's production control suite where all available inputs and output channels can be monitored on one 55-inch display."
"The ABS team has an excellent industry pedigree dating back to some of the founding giants of the broadcast industry," added Van Duke, Director of Operations, PlayBox Technology USA. "ABS has exactly the right mix of technical knowledge and conceptual agility necessary to deliver reliable and future-proof solutions for today's IT-integrated broadcast media world. Future-proof means exactly that, giving each AirBox Neo broadcaster the ability to transmit in SD, HD, UHD or indeed all three from a single playout server."
Image: Seattle headquarters of KBS-WATV.
www.playboxtechnology.com
(JP/LM)
Top Related Stories
Click here for the latest broadcast news stories.