Broadcast News
27/07/2017
AIT Celebrates 21st Anniversary With PlayBox Technology AirBox Neo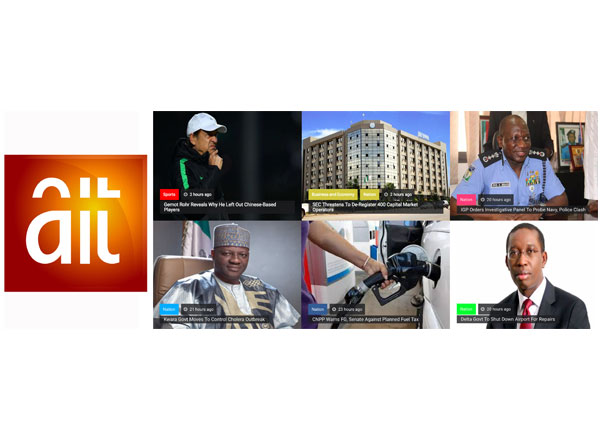 One of Nigeria's most popular and successful television channels, Africa Independent Television (AIT) has chosen AirBox Neo from PlayBox Technology as the playout system for its UK division, which operates from studios in Borehamwood, Hertfordshire.
A complete solution incorporating the latest Neo versions of AirBox, TitleBox, SafeBox and ListBox will be provided.
AIT's Director of UK Operations Mutairu Jibril, said: "The network celebrates its 21st anniversary this year which marks an ideal time to be investing in the finest available playout facilities. The AirBox product family has an excellent reputation for reliability, operational flexibility and ease of use.
"The Neo series is also highly future proof, empowering us to handle standard-definition, high-definition and ultra-high-definition content in a single server. PlayBox Technology is also very highly regarded throughout the broadcast industry for the strength and efficiency of its post-sale support which is an important element for the guys on the front line."
PlayBox Technology president Don Ash, added: "African broadcasters were among the first to recognise the operational and economic advantages of file-based playout from digital disk servers. That has helped to make AirBox and aspirational product worldwide. AIT has earned an excellent reputation for production quality and especially for the depth and impartiality of its news reporting. It is a very welcome addition to the many thousands of AirBox Neo users around the globe."
Owned by Abuja-based DAAR Communications AIT is transmitted as a digital terrestrial channel throughout Nigeria. It is also available via direct-to-home satellite in many areas of Africa, Europe and North America. In Britain and Ireland it is available free-to-air on the Sky platform. AIT provides a fresh slant to television broadcasting with a unique programming theme that shares the African experience with the global community.
playboxtechnology.com
Top Related Stories
Click here for the latest broadcast news stories.