Broadcast News
24/10/2017
Big Interview: PlayBox Technology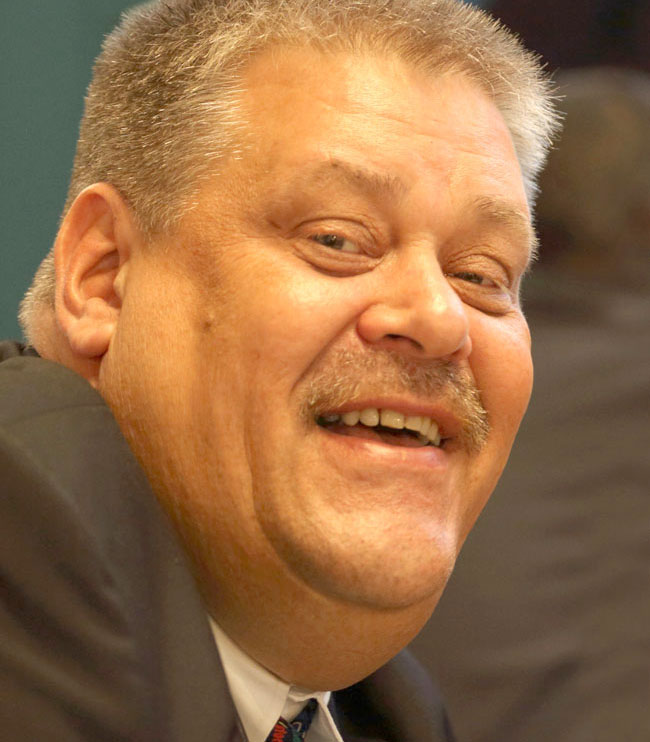 As an international communications and information technology company, PlayBox Technology serves the broadcast and corporate sectors in more than 120 countries, while over 17,000 TV and branding channels are currently powered by the company's broadcast solutions. Broadcast Film & Video talks to Don Ash, President, PlayBox Technology about the business.
BFV: PlayBox Technology's focus is on broadcast channel branding and playout. What do you see as the main developments in these categories?
Don Ash: Broadcasters are looking for ways of increasing operating efficiency, as they have done right from the earliest days. That is a polite way of saying they want to save money either as a goal in itself or to make funding available for extra services.
Can PlayBox Technology deliver on that demand?
Certainly. We pioneered the development of reliable and flexible channel branding and playout from IT-based platforms and now power over 17,000 channels in more than 120 countries. One of the first lessons we learnt was to offer a dedicated server to host our software: the original AirBox which was succeeded in 2016 by AirBox Neo. That way we could ensure the highest possible reliability, round the clock, every day of the year.
Is AirBox Neo a one-style-fits-all product or a custom system?
Each AirBox Neo system can be customised from a wide range of software modules. These currently comprise AdBox Neo, CaptureBox Neo, DataBox Neo, EdgeBox Neo, ListBox Neo, Multi-Backup Manager, ProductionAirBox Neo, QCBox Neo, SafeBox Neo, TimeShiftBox Neo and TitleBox Neo. Extra channels can be added simply by installing extra AirBox Neo servers.
Any new additions to this series?
Introduced this summer, the Neo TS IP Stream Delay provides fully transparent delay of IP transport streams such as DVB/ATSC MPEG broadcast-quality compressed video and audio for single or multichannel time zone shift and disaster-recovery applications. Designed for fully automated operation, it can be configured with multiple input channels and multiple delayed outputs. Each input also has one zero-delay output. All operating parameters are easily adjusted via an integral web-based user interface, including channel-specific time delay in 15 second increments. Maximum delay duration depends on input bit rate and storage capacity. Additional features include programme information display of MPEG-compliant transport streams plus automatic error logging.
Do you see broadcast playout migrating to the cloud?
Many broadcasters see virtual playout as a way to reduce the cost of programme production and delivery. Virtual playout is technically very elegant. Our CloudAir offering frees broadcasters from the need to possess, operate and maintain their own hardware. The savings in space and staff overheads can be substantial, especially for a channel located in the centre of a major city.
What exactly is CloudAir?
Core hardware is located at the broadcaster's choice of remote playout centre, typically a 24/7 service provider located wherever the customer chooses. Broadcast channel managers then have the freedom to manage their programme schedules, ad sales, media management and monitoring via a standard IP-connected browser which can be located practically anywhere. CloudAir can even be operated from a laptop though I would recommend a reasonably large monitor display. The savings offered by CloudAir for a new start-up can be substantial especially if the channel is run by very few staff. Larger-scale broadcasters with experienced on-site technicians and their own AirBox hardware are probably commercially better off staying as they are.
Do you anticipate demand for UHD playout?
Content producers are investing strongly in UHD, so-called 4K, to maximise the long-term value of their programmes. If our customers choose to transmit in UHD, AirBox Neo and CloudAir are both fully equipped to handle that. Many broadcasters are still making the transition from SD to running parallel SD/HD channels. Others are waiting to see how NHK fares with its promotion of Hi-Vision or so called 8K. Resolution is only one part of the equation and is offset by increased compression meaning lost detail or slower refresh rates. Ultra wide band IP delivery is a possible long term solution to that issue.
What are your customers asking for these days?
We get a lot of requests for new features which in general we respond to relatively quickly. Most of them are minor refinements such as virtual licensing to avoid physical USB dongles. Cloud-based storage integration is much in demand and we are partnering with an expanding number of online network service providers so customers can buy into that as quickly as possible. I won't detail other new feature requests until we are ready to deliver on those beyond saying that we really do listen to our customers.
Do you see internet-based direct-to-viewer IP broadcasting replacing terrestrial and satellite transmission?
Which route the output from AirBox Neo or CloudAir takes during delivery to viewers is largely academic. Our role in the workflow is to ensure that all content, interstitials and region-specific commercials are safely integrated into the broadcaster's transmission schedule, ready for fully automated or manually supervised playout. Most broadcasters like the freedom to make live or near-live inserts, especially for late-breaking news, and obviously we provide that facility.
Any recent sales stories?
In the Netherlands, AirBox Neo, TitleBox Neo and ListBox Neo will form the central elements of a state-of-the-art transmission solution at the studios of SLAM!TV's parent company, Radiocorp BV. The new installation forms part of a major upgrade to 1080i high-definition which AirBox Neo takes fully in its stride as well as being fully UHD compatible if or when SLAM!TV considers upgrading to 4K.
In Florida, Olympusat has chosen PlayBox Technology Neo as the basis of a major expansion of its playout system. The new installation is designed to handle 30 full high definition channels. Olympusat is running AirBox Neo on servers located at its engineering resource in Culver City, California. These are operated from the MCR at its headquarters in Florida. Also forming part of the installation is TitleBox Neo which provides a wide range of interactive on-air graphics and titling capabilities that can be manipulated live. The feature set includes horizontal crawling text, vertically rolling credits and messages, still and animated logo graphics, analogue and digital clocks, banner slideshows and chat text with automated horizontal or vertical scrolling. Among the additional creative facilities are pre-constructed graphic components, video resizing from live source or file, window-style display and website content ingest.
In Britain, Africa Independent Television (AIT), one of Nigeria's most popular and successful television channels, has chosen AirBox Neo from PlayBox Technology as the playout system for its UK division which operates from studios in Borehamwood, Hertfordshire. A complete solution incorporating the latest Neo versions of AirBox, TitleBox, SafeBox and ListBox is being provided.
In the UAE, Dubai-based BHS Telecom has expanded its broadcast playout infrastructure to a total of 100 PlayBox Technology AirBox Neo systems. These are located across BHS Telecom's facilities in Europe and around the Mediterranean. Each AirBox Neo server is equipped with TitleBox Neo interactive graphics. BHS Telecom has partnered with us for many years, providing remote playout and satellite broadcasting services for clients across the globe. Each system is configured with the facilities specified by the relevant BHS Telecom customer, and with the desired level of redundancy.
Further afield, Thai television content providers STG Mediaplex has chosen a complete AirBox Neo playout and TitleBox graphics generation system for a new HD channel. This will be streamed to viewers via OTT service provider AIS Doonee which is also based in Bangkok.
www.playboxtechnology.com
This article is also available to read in the October edition of Broadcast Film & Video here, page 5.
(JP/LM)
Top Related Stories
Click here for the latest broadcast news stories.