Broadcast News
09/10/2017
Rotolight In The Spotlight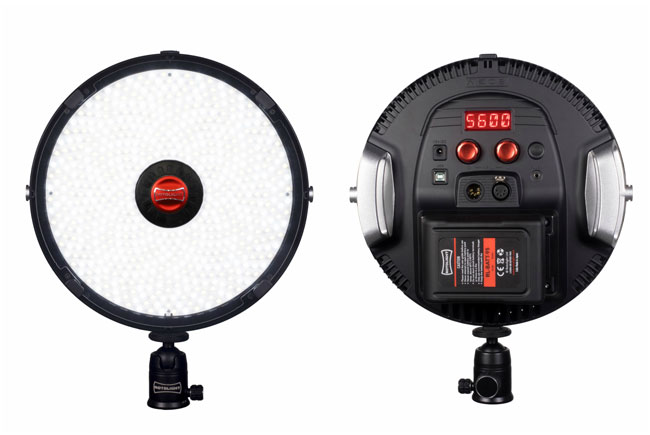 Rotolight has announced that its AEOS location LED has been shortlisted for two awards.
The recognition comes within six months of the light's launch. The nominations are for a Lucie Technical Award and the Pro Moviemaker's Gear of the Year Award.
Launched in April, AEOS was designed in response to user demand, specifically for portrait photographers and videographers on the move. It is both a strobe and continuous light, delivering a full range of functionality to users. It includes a number of features such as integrated aluminium handles. This gives users the freedom to work the light at angles and positions not otherwise possible. In addition, the bi-colour location LED is one of the slimmest, most powerful and energy efficient on the market. The AEOS also features a professional level ball head that provides 360-degree rotation, and 200 degrees of tilt when mounted to a light stand.
"Receiving these award nominations for AEOS is very humbling, and we are incredibly pleased," said Rod Aaron Gammons, Managing Director, Rotolight. "We developed AEOS based on clear feedback from our customers that they wanted something powerful, but highly portable. AEOS allows photographers to be more creative and spend more time composing their perfect shot, rather than on cumbersome lighting setups."
www.rotolight.com
(JP)
More Broadcast Lighting Equipment Stories