Broadcast News
21/08/2017
Splice Post and Procam Deliver England Is Mine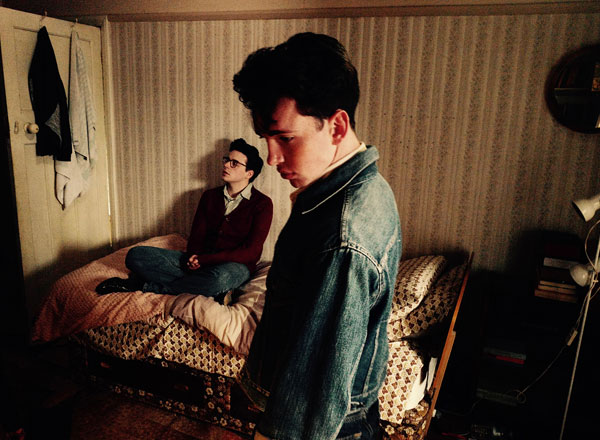 The maverick spirit of one of Britain's best loved musicians, Morrissey, received the perfect big screen treatment in the hands of Shoreditch's finest independent post production boutique and creative agencies.
'England Is Mine' is Academy Award nominated director Mark Gill's portrait of Steven Patrick Morrissey's early life in 1970s Manchester before he went on to become the lead singer of seminal alternative rock band The Smiths.
Post production house Splice Post were there every step of the way joining forces with local film marketing agency All City for producers' Bankside Films, Hanway Films and Essoldo Pictures summer UK cinema release.
Duncan Western, Splice MD, said: "We were involved from the beginning of this exciting project by helping design, test and establish the workflow from set to post including data wrangling to ensure everything proceeded smoothly to the edit. We were also delighted to be able to extend our relationship with All City and confirm Shoreditch as London's vibrant home of indie cinema."
Splice and production equipment rental and crewing company, Procam, worked together to offer full end to end technical support and management, removing the delineation between shoot and post.
Says Western: "England Is Mine is the first project we have collaborated on with Procam. It has meant we have been able to create the ultimate workflow from camera to post and make the whole process more efficient. We are excited to see this new partnership flourish." 
Splice Post and Procam advised on the workflow for transcoding rushes using Blackmagic DaVinci Resolve on set to proxy resolution in Pro Res. Once editor Adam Biskupski had locked his cut of the picture, Splice's post production team went to work.
Select shots were farmed to Avid Symphony 8.5.4 for the online team of Ben Harris and Tristan Lancey to work on using Boris, Saphire, Mocha and After Effects.
Picture Conform was done on Avid Version 8.5 linking back to the original ARRI UHD 4444 camera files by exporting an AAF and sending this along with the ARRI UHD 4444 to Baselight.
All the audio was handled in house at Splice too, from Foley to ADR and final mix. Phitz Hearne mixed the film in 5.1 on Avid Protools working off ISIS 5500 shared storage. iZotope RX5 and Cedar restoration tools were used to clean up production dialogue that otherwise would needed to have been replaced with ADR. For the Foley, the team including Ben Worlidge, Elliott Bowell, Jack Lewis and James Whittlesea used a mixture of sound effects libraries, custom recorded Foley and sampler-based MIDI Foley which allows sounds to be swapped out or tweaked without having to go back to the recording stage. 
It fell to Colourist Adam Dolniak to preserve and enhance the atmospheric images captured by director of photographer Nick Knowland (Berberian Sound Studio) of the late 1970s of the north, from the dingy canals and damp, cobbled streets to the sterile hospitals and grand old art schools.
"The attention to detail in Nick's lighting and composition and his knowledge of the ARRI Alexa camera, meant that as soon as I opened up a shot it was clear what direction we should take," explains Dolniak. "It was really about perfecting what was already there rather that an 'all guns blazing' grade. This meant we could spend a lot of time on finer details and finessing."
Dolniak graded on Filmlight Baselight, tracking and keying skin tones to give them a gentle lift or using multiple shapes to darken down walls, ceilings and stairs to add a touch more depth and atmosphere. 
"We did have fun experimenting with a Kodak print look which we found really complemented the 1970's and 80's glum Manchester vibe," remarks Dolniak. "We also experimented with varying amounts and sizes of film grain and after a few discussions finally agreed on a gentle layer. It definitely adds a certain romance and substance to the image."
Splice also created deliverables in 4K UHD, 2K and HD and created the DCDM from Baselight for the DCP creation. 
England Is Mine, starring Jack Lowden, was released nationwide on August 4.
splicepost.com
More Post Production Stories