Broadcast News
24/03/2017
An Endless Source Of Craft Skills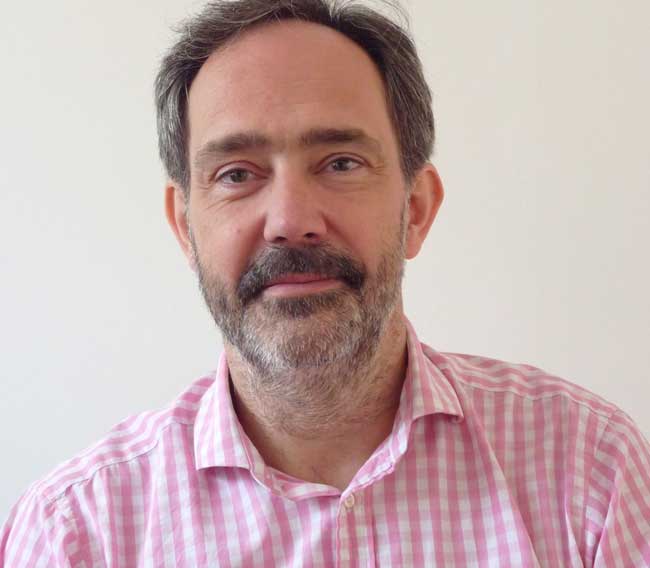 No longer being physically proximate, post is still as resourceful and creative as it ever was. George Jarrett looks at the current state of moral and ambition in the post business, with the help of five companies.
Across 4.6 decades of writing about the film & TV business I have always had a strong regard for the Soho post houses' craft skill structures, creative abilities, and resilience. And as a focal point of culmination I look at the incredible VFX contribution made by MPC to Jungle Book – 1200 shots, totalling 2000 Terabytes.
In cold hard render hours it required 240 million, but it was the BAFTA award-winning images that give beautiful testimony to what can be done today; if you can field 500 artists, and instantly raise that army by an extra 300 freelancers for peak times.
The big story of post in recent years is the ways the big name Soho houses have all become global combine harvesters. The Mill can be found in New York, LA and Chicago. MPC is in Vancouver, LA, New York, Montreal, Paris, Amsterdam, Shanghai, and Bangalore. Framestore is in LA, New York and Montreal.
To find out what is going on in post in the layers below the giants, which have already warned starkly that the dynamics of the film industry are squeezing down, I spoke to companies facing issues like higher rents and high percentage rates rises; the trend for advertising agencies and TV production companies to build in-house facilities; and the twinned issues of less budget money and less time to finish jobs. Working life expectancy in London due to the appalling levels of pollution may, in the end, cause as much change in the make-up of the most dense post market in the world as high rents will do soon enough.
From a quality point of view
UNIT does long-form FX work, but its main business is commercials. Asked about the big trends he has witnessed in recent times, MD Adam Luckwell said: "One of the main impacts is the trend for the advertising agencies to install in-house facilities, so where historically we got our work, we are competing against in-house post divisions."
How does Unit win the day against in-house people? "From a quality point of view I would not hold them up against an indie post house, but of course for some of the work the agencies want to do, where it is price sensitive and all they are trying to do is maximise their margins, they would like to push it internally," said Luckwell.
"We have to work our tails off until 11 o'clock at night to make sure the client is really happy. We have to win the next job," he added. "A lot of the agency TV producers are complaining at the moment: they say they are being forced to use the internal post houses, and they are not doing such a great job because the TV producers are a captive client."
Agencies have taken the post gambit before and lost their talent, so in-house might be a cyclical thing. Now that commercials are multi-media, and only brands like Guinness make the mini movies of the past, what is the rule? And what is happening to budgets?
"Brand focus," said Luckwell. "The budgets are dropping and the rates are dropping, for two reasons. The kit is not as expensive as it used to be, but the main reason is that it is a volume thing now. You have got the division of 60 million sets of eyeballs over so many different channels and devices, so there is less money that those channels will be able to afford to pay.
"Budgets have gone down, but there is a massive amount more of content that needs to be produced, so the actual amount of money sloshing around in the market has not changed. It is the same," he added. "You have to be more efficient, and we are now doing things that are five seconds. The vast majority of what is going on is incredibly fast turn round stuff, where it has to be instantly branded."
Another big change he identified was the ridiculous amount of money spent on postproduction technology in the past.
"The percentages have changed. It used to be 90% kit and 10% operator salary, and now it is probably 80% salary and 20% kit, said Luckwell. "It becomes vastly more about the creative talent, both from a cost point of view and from the what's creatively possible aspect."
Asked what the advantages of being in Soho are, Luckwell said: "Lots. We are surrounded by other post houses, and by the biggest freelance community probably in the world: there are more of them within a stone's throw of this building than you could possibly ever want."
This proved invaluable recently when he needed a flow expert for one job and a particles guy for a fire and smoke sequence. "I dread to think what that would have been like trying to find those freelancers at short notice if we were not based where we are," said Luckwell.
A question about the government's new business rates tactic (perhaps 52% for Unit) raised another, bigger issue. "The rate rise is nothing in comparison to the hit we took back in October. The rent went up 100%, so that is a much bigger issue," said Luckwell.
High rents and editing rates that have gone through the floor make a cocktail that does not work. "It is different to grade and audio. You can have an offline in your bedroom and therefore the rates for offline have deteriorated. They have gone rock bottom unless you are a named entity like Joe Guest," said Luckwell. "The audio post houses are maintaining their levels, and their rates are better than in other areas."
We get squeezed at every angle
The post company Evolutions is now a four-location entity: three houses in Soho and one in Bristol. MD Simon Kanjee said: "The sort of work we do is big multi-suite jobs, often with tight turn rounds. We do a lot of entertainment stuff, including Great British Menu, 24 Hours in Police Custody, Ninja Warrior and Celebs Go Dating, which consists of 20 shows in four weeks.
"It's all about capacity: we need a lot of edit rooms, but we think it is better to have small individual boutique type buildings rather than one big mega facility," he added. "It has become much more about the craft now rather than the technology, because that is so standard and uniform."
The facility over Matalan in Oxford Street (entrance in Berwick Street) has been running with 30 suites for 18 months. Being a new building it was technically easy to engineer. What business discomforts or advances has Kanjee noticed?
"Clients want things to be done quicker and cheaper, so we get squeezed at every angle," he said. "The big trend is the amount of media that people shoot, and media management has become an important skill. Whereas in the old days in the machine room you could hire a relatively unskilled person to press play and record, now you need kids with amazing brains, who can understand data management."
Over its three London buildings Evolutions has 10 audio suites, and its program graphics and titles unit called Earth boosts its one-stop-shop image for clients. Why did it buy Bing Bang Post in Bristol?
"We moved there because a lot of our clients have wanted to work down there, principally Dragon Fly at the time, and there was a lot of BBC work down there," said Kanjee. "We saw an opportunity to bring our London skills and methods to Bristol, but post in the city has had a hard time, mainly because the BBC is making redundancies and has changed the way it works," he said. "There is more work going on in Cardiff than anywhere else regionally at the moment.
"Bristol is turning round, and London clients are opening up down there," he added. "And we have had about a dozen people re-locate, who have seen the chance to get out of London and have a better quality of life."
Kanjee acknowledges that pollution levels and the cost of living could cause more clients and creatives to re-locate. The issue of off site technology spawned a new idea for him: "The bigger issue is trying to get suites out of our premises. Clients want edit suites, so one of the things we are looking at is ways of remote working," he said. "Clients can have editing in their own offices but we are managing the storage and managing the media. Finding ways to connect in via fiber means they use their own overhead rather than ours."
The absence of any physicality
In a past career spell, Root6 sales director Rupert Watson was an online editor. He has one of the beadiest eyes around the Soho marketplace, so what big change has he seen?
He said: "The biggest is the fact that you don't actually need to be physically proximate any more. When Soho began you needed to carry film cans or tapes between picture and editing, to audio and graphics, and go back and forth to the ad agencies. That physical requirement has gone.
"You are now using Aspera or some other file transfer protocol: data is basically what we are dealing with, and it all began when Sohonet set up between London and LA," Watson added. "Now you can be in your bedroom in Yorkshire or in a converted warehouse in Hoxton, or in Soho, or in Bristol and Soho at the same time.
"That absence of any physicality is the biggest change I have seen since we started. Amongst the lots of other changes, audio used to be the poor neighbour when I was an editor. We charged a lot and the audio guys could not," he continued. "What happened is that the video rate has declined, declined and declined again, but you cannot work with Atmos in your bedroom, so they have maintained the high ground."
Very different drivers control the dynamics that determine whether a post house is successful. "What the facilities companies are effectively selling is workflow and a familiarity or facility with the workflow," said Watson.
On the issue of agencies installing their own facilities, Watson said: "The BBC did that and tried to drive the external rates down to the same level. What seems to have ended up is the BBC cutting all of the resource out, and most of the work is out of house now.
"The other thing that is changing is that facilities are managing services for other people, so you have The Farm running UK TV for example," he added. "The big change we anticipated, which has not really happened yet, is the co-location of equipment out of Soho into data centres. This is going to free up a floor, which can be used for revenue generating activities, rather than housing hot equipment."
On the subject of post house engineering prowess, Watson has two words: "It's woeful," he said. "In terms of engineers in facilities a lot of owners have taken the view that they no longer need to pay for engineers of the quality they used have. Therefore they do not exist."
Do not squeeze schedules any more
Envy dubbing mixer Matt Skilton was about to work on episode two of Trevor MacDonald's Mafia Women show. About 95% of his work comes from TV documentaries, some getting a limited cinema release.
In addition to its Rathbone Place facility, Envy opened a short form and commercials house in Mortimer Street with three sound studios, and it has five offline satellites. What is the biggest trend Skilton has seen?
"Everyone would agree, it is not a good one," he said. "It is the number of last-minute changes that people want to make. There is no such thing as a picture lock any more. Another aspect with TV documentaries seems to be that there are layers of people who need to see the final cut before it can be signed off," he added. "I just hope that they have reached a point where they cannot squeeze the schedules any more."
Typically, editors get about five to six weeks to cut an hour-long film, and a lot of Skilton's clients send him a cut in advance, so track ideas can be prepared. "I understand that producers need to make it look good when they first sign a job off. On paper they will say, 'We need an editor for four to five weeks, and then we will go into post'. The reality is that you get to the fourth week and then people realise they still need two or three weeks, and then it has to be seen by the producers and execs. Inevitably everything slips by three weeks."
Another client aspect is working remotely. "People want to work on the nuts and bolts of a job, and not come into central London. We have guys here that have little studio set ups at home, where we can do bits of track laying and pre-mixing. It is about not having to come in for the daily grind," said Skilton. "But in terms of getting everyone together to sign off, and in terms of getting the actors to come in and do voice overs, and then the viewings, I think it will always be in Central London."
He likes clients sitting in to tell him they want the music louder: "But when you have done several episodes of a series, and you have developed the flavour of it, you can quite often do a mix and the client has very few changes when they come in. They could almost view it as a file," he said. "A lot of the doc clients are producing amazing graphics. We work with Windfall which does a lot of work for National Geographic and Discovery, and its graphics are stunning."
Hybrid solutions will have their day
For Wave Studios, technical manager Ashley Smith and executive producer Rebecca Boswell explained that the only thing that has changed is building costs. Wave's workload is 90% commercials and 10% short films. Its Amsterdam facility handles commercials. Across the two facilities it has 10 fully functioning studios and four edit/prep suites.
"A Mac is now much more powerful than any machine 20 years ago, but acoustics are still acoustics. They have not changed much in those 20 years and neither have the building materials," said Smith.
Are the picture facilities right to say audio post is serenely unaffected by issues like rate cuts and in-house rivals?
"Some agencies do have in-house studios, but you will find that the creatives prefer to come to the likes of Wave because we are specialists, and they know and trust our engineers," said Boswell. "They are very creative people and they don't necessarily want to do all of the jobs in-house because they do not get the levels of (sound design) creativity," she added. "In the film world you book stuff out in weeks. In here, in advertising, you book stuff out in hours."
Smith added: "You might find a hybrid coming up soon, where a company like us would have a studio within an advertising agency."
In this hybrid the agency supplies none of the resources, but they have trust in the workflow. "When they are pitching on new work they go through the night to get something done, and the likes of Wave, if they have not had a conversation before 7pm, might be closed. They need access to a facility in-house where they can do sound work for a 9am pitch meeting," she said. "It is probably going to be valuable for them."
Audio moves slower than video, but agencies do like to push new things through to consumers that they can interact with. This led to the notion of linking VR and Dolby Atmos. "There will be stuff coming soon which will be a hybrid of both," said Smith. "The way people use their phones and headphones is a prime target for Atmos, and I think you will see a lot more adverts mixed in that fashion."
VR supported by correctly implemented Atmos audio sounds awesome. "When you want to move you are effectively making it like a computer game," said Smith. "As soon as you do that you need to work out the coefficients of the material surfaces within that environment to get the correct reverbs."
Then there is the correct EQ from the stuff in the distance that does not move, and everything becomes more programmer-based.
"The skill sets for those type of people, and the infrastructure are not quite there yet, and it is certainly not anywhere close where people can properly implement it into commercials," said Smith. "It will as soon as there is a viable technology for companies like Wave Studios to use without having to go to a programmer. Not many people have taken up Atmos at home, but Atmos on a pair of headphones will come in."
Opening up Wales as a hub for remote working
Gorilla Group Post MD Richard Moss has been in the business for 27 years, and he is on the board of The UK Screen Alliance. When rents and environmental issues really bite he expects the business will go boutique, smaller companies offering a specialisation. What type of work does Cardiff generate for him?
"Not a simple answer. It tends to change year by year. We are quite a full service facility, so it's about the commissioning. Last year we were doing high budget drama, but now we are coming to the tail end of that and we are doing a lot of big volume editorial and fixed rig work like One Born Every Minute."
So for the drama and high volume storytelling can Moss find the freelancers he needs? "I think Wales has become the place for people that want to get out of London, but we are also doing a tremendous amount of remote work," he said. "We have remote set ups with Narduzzo for grading, and we have done the same with The Dog House in Bristol as well. And for the last drama work we did we put our edit suites into serviced offices and editors' homes. And then we sent them the rushes overnight," he added. "We have really opened up Wales as a hub, but that does not limit where the work is physically done. And we have done deals with London facilities to bring in a named talent that was wanted by a DOP for colour grading."
Moss has had no trouble securing talent loan deals, so it is no surprise that he picked remote working as one trend. "It is the ability to edit and grade not where your media is. That has opened up a lot more choice and talent," he said. "The other thing is the sheer volume of the fixed rig and big story work we are doing: we are dealing with many hundreds of terabytes of material and it all has to be logged. It is not uncommon to have 20 Avid systems working on one job, so the technology backbone to do that kind of work is pretty massive."
On the talent issues, Moss said: "We see a lot more specialisation coming back in; we see a lot less multi-skilled editors who cut a drama one day and a doc the next. Producers are getting quite specific with the type of talent they want. What Wales has had a problem with is that anybody with some talent wants to go to the big smoke and make it big."
Moss is starting to get work enquiries from talent with Welsh links, but in the meantime the new technology for remote working keeps him busy. "I literally run up in a van and pop an Avid system into a London editor's attic, and he then does a drama edit for 17 weeks from the rushes I send every night, and they just appear on his hard drive," he said. "That is an interesting interim that solves the talent and producer aspects."
Is Cardiff the biggest regional market? "Bristol is more volatile because a single BBC whim changes the marketplace there completely. It is a region and we are a nation, which comes with its own issues. The BBC has never put out any work. It pretty much closed its doors and went all in-house quite a long time ago," said Moss.
"What Wales offers are the attractions of a nation for production – both locations and post. We are seeing a new market of large scale productions, and we are seeing a lot more work coming across from Bristol along with the talent, but I think that is because of the volatility of the BBC market," he concluded.
This article is also available to read at BFV online here, page 32.
(JP/LM)
More Post Production Stories