Broadcast News
15/02/2017
When QC Is The Only Thing Between You & Broadcast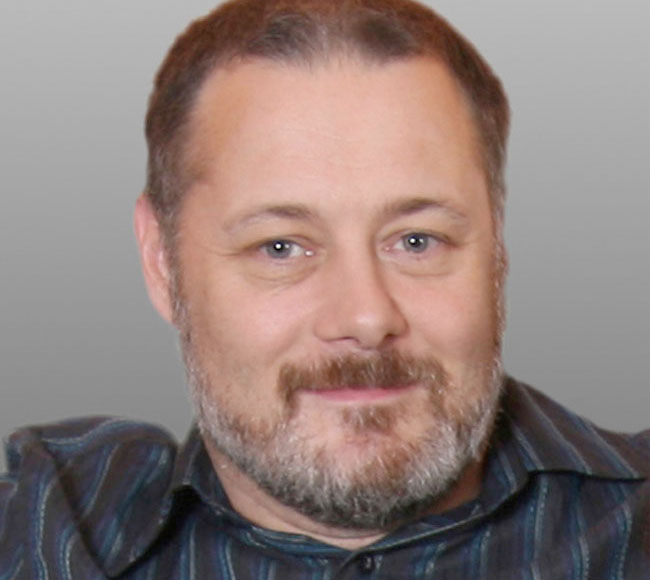 How often have you been there? An already quick turnaround job. Then a whole bunch of issues to sort.
Finally you output it and you spot an issue that needs to be fixed; maybe a forgotten credit or a typo in somebody's name. So you fix and re-output. A quick play through and send it off. Everyone's glad to see the back of it.
You then get the QC report back with a whole bunch of issues raised. Possibly even an AQC list of issues to resolve.
Do we really need all that? It did look and sound fine didn't it?
Well, that's just it; did it look and sound fine? And to whose measure of "fine"?
And that, in part, sums up QC & AQC.
QC (Quality Control) falls into two main areas.
Firstly, Compliance, and secondly, Aesthetic.
Let's look at Compliance first. That's a whole list of technical requirements that have to be met, like legal video levels, loudness, programme starting at the correct timecode, and many more. Just look at the technical specs document your broadcaster issues (mostly now based on the Digital Production Partnership's Technical Standards for Delivery of Programmes to UK Broadcasters v4.3). You'll see the many compliance requirements listed. These have to be correct. Then there will be the broadcasters specific requirements for end credits, branding and timing.
Many compliance checks can be checked via an AQC (Automatic Quality Control) process. This is a software solution that can be configured to check content against a templated specification. Vidcheck is one solution and Root 6 has this as an option on their Content Agent. There are a number of others as well.
A lot of compliance checks can be done this way and it saves a lot of eyeball time for QC operators. However, AQC software can make mistakes and unless care is used in selecting what to test for, a lot of flagged issues can be raised that will need to be checked by eye and either resolved or commented against in the AQC report. So care has to be taken to ensure just the right level of checks are done by the AQC software.
Then we have legal compliance. Some content has to be checked for suitability for the channel or audience. Does it have content that's not suitable? Have number plates, faces or on-screen text been blurred so as to be illegible? This has to be done by eye.
Which takes us on to the eyeball QC (the QC process of actually watching and listening to the content on correctly calibrated equipment designed to show the content appropriately). A skilled QC operator will check any remaining compliance items, using scopes and meters, not covered by the AQC process. They will also watch and listen to the content in a number of passes to ensure any issues are identified and noted.
Importantly, they will then summarise their findings, taking into account the broadcasters requirements, the "budget" of the production and the nature of the content. Their summarised report should then identify any compliance failures, along with any AQC compliance issues raised. These have to be resolved. They will then grade any remaining issues.
These "grades" fall into the main areas:
• Issues that are subtle and unlikely to be noticed by most viewers
• Issues that are noticeable but don't undermine the viewing experience
• Issues that are noticeable and do disturb the viewing experience.
It's then down to the Producer to decide how many of those issues they resolve, and with the editor and tech team, how to best resolve them. At the very least, the noticeable disruptive issues need to be fixed and hopefully some or all of the less significant ones as well.
So why weren't they spotted in that first watch through? Well, often the actual viewing setup isn't correct. Ambient lighting, spec of the monitor, monitor setup, etc.
Also, the people watching have been involved in the editing process and they have become immune to some of the issues having seen them so often or they are watching elements they have worked hard on and pay less attention to the rest. Or the simplest cause of missing errors is actually watching the content as opposed to watching for issues. Many a QC operator will tell you they didn't actually follow the programme. If you do, you aren't doing QC, you are being a viewer!
It's rare for a broadcast programme output to be fault free even with the most experienced editors and Producers on the case. And to that end the best way to reduce unexpected delays and costs is to integrate QC (and possibly even AQC) as part of your edit process. Have trained QC operators check content on the edit suite timeline before the final outputs are made. Have the correct monitoring equipment as well as scopes (and know how to use them).
So let's think of QC as the safety net that ensures our creations are seen in the best possible way to allow the telling of our story to be unhindered by the technology involved in delivering it to us.
And the best way to have a smooth QC is to have as many of the Production and Post staff across the requirements of QC – across what's needed to deliver a quality programme.
I've been delivering QC training to UK Broadcasters and larger facilities for some time now, but with the advent of file-based delivery it's now more than cost effective to deliver QC training and skills to small operations and allow them to deliver the same quality content only the larger facilities could manage five years ago.
This article is by Pat Horridge, Technical Trainer, VET Training.
www.vet.co.uk
(JP/MH)
More Post Production Stories