Broadcast News
13/04/2017
Cannes Selection For NFTS Students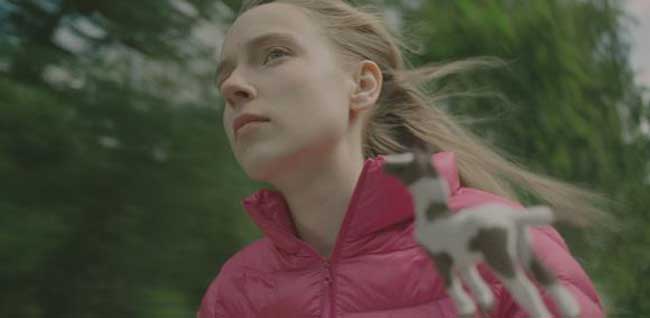 For the sixth consecutive year, a film made by students at the National Film and Television School (NFTS) has been selected for this year's Cinéfondation short film selection at the Cannes Film Festival, 17 – 28, May.
Directed and written by Rory Alexander Stewart and produced by Rebecca Smith, 'Wild Horses' was chosen from 2,600 works submitted by film schools from all over the world. It is also the only film from the UK out of the 16 films selected for the Cinéfondation short film programme.
The premise of Wild Horses sees Joan's efforts at teenage rebellion left frustrated by her illness and her overbearing mother, until her increasingly vivid dreams and an overzealous tutor inspire her to realise her independence.
Rory Alexander Stewart said: "It's a huge honour for our film to be selected at Cinéfondation. I would like to thank the whole team for their efforts and look forward to seeing the screening with the team at Cannes."
Wild Horses was made by a group of graduating NFTS students including Rory Alexander Stewart (Director/Writer), Rebecca Smith (Producer), Samira Oberberg (Cinematographer), Celetria Kimmins (Production Designer), Sophie Halton (Production Co-ordinator), Fiona Brands (Editor), Nick Olorenshaw (Production Sound Mixer), Ashley Sinani (1st Assistant Sound), Segun Akinola (Composer), Michael Roy Johnson (Sound Editor & Re-recording Mixer), Kelvin Chim (CG Artist), Gillian Simpson (Compositor), and Alex Davis (Colourist & Online Editor).
The Cinéfondation prizes will be awarded at a ceremony on Friday, 26 May at 4.30pm in the Buñuel theatre in the Palais des Festivals.
www.nfts.co.uk
(JP)
More Jobs & training  Stories