Broadcast News
29/03/2017
EON Productions To Sponsor NFTS Directing Workshop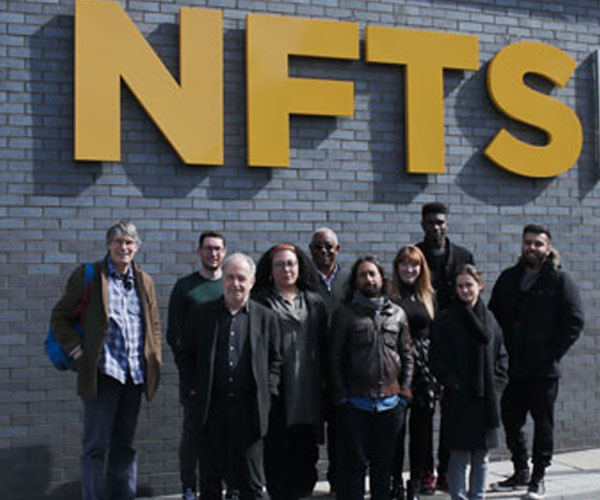 The National Film and Television School (NFTS) has announced that British production company, EON Productions is to sponsor the 'NFTS Directing Workshop'.
The scheme aims to increase the number of women working in screen direction as well as people from BAME backgrounds and those with disabilities.
There will be six places available on the pilot workshop with a view to extending to twelve in future years with the first students starting later this year. Participants will begin with a two-day introductory session in March 2017 followed by intensive training in narrative filmmaking in an innovative, four-week workshop during the summer, which will result in the production of a short film. All participants are guaranteed an interview for the NFTS' Directing Fiction MA.
The workshop course leader is Alby James, a black Briton, who worked as a theatre director and ran Temba Theatre Company for nine years before moving into film and broadcasting working as a drama producer and director with the BBC. He later moved into training for the industry and specialised in project development. He was head of screenwriting at the Northern Film School in Leeds and head of development for the EON Screenwriting Workshop.
Alby James said: "This new access course at the NFTS for directors from under-represented groups is a fabulous and bold initiative to identify talented individuals. We will give them the tools and support to prove their potential by making a compelling short film."
Alby is working under the direction of Peter Ansorge Head of Short Courses at the NFTS and former Head of Drama at Channel 4 where his award-winning commissions included A Very British Coup, Traffik and GBH. NFTS Directing Fiction graduate, Lewis Arnold, known for directing episodes of Humans and Broadchurch, is a mentor and lead tutor on the workshop.
The Director's Workshop is part of the initiatives announced at the NFTS' annual fundraising Gala in 2016, which Barbara Broccoli co-chaired with British film producer and former Head of Film at Channel 4, Tessa Ross.
Michael G. Wilson and Barbara Broccoli, EON Productions added: "We are fully supportive of the NFTS' efforts to increase diversity amongst its students and excited to be sponsoring the Directing Workshop."
Nik Powell, director of NFTS also said: "We are extremely pleased to welcome EON Productions as sponsors of our Directing Workshop and would like to thank Michael and Barbara for their ongoing support for the School and its students. The Directing Workshop is an incredibly important initiative for the NFTS as the School is committed to ensuring that filmmakers represent the society that they reflect. We want our student population to be as diverse as possible, particularly in screen directing as we need to hear from all voices and perspectives to ensure the viewing audience is fairly represented. We have been inundated with applications for the workshop, which shows there is huge demand for a scheme like this. The selection process is underway and we look forward to welcoming the first cohort of students."
nfts.co.uk/directing-workshop
(MH/LM)
More Jobs & training  Stories