Broadcast News
14/03/2017
NFTS Partners With The RSPB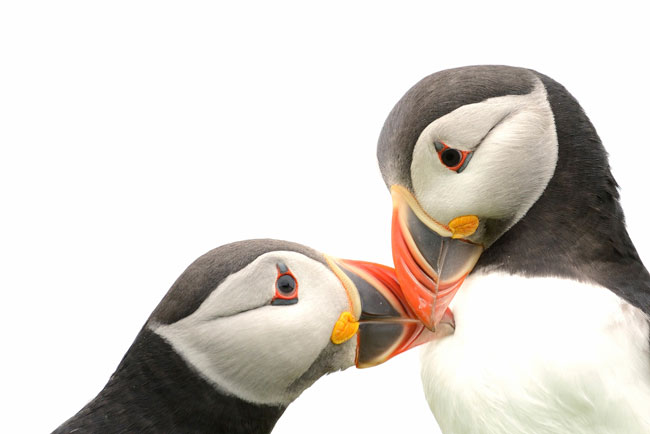 The National Film and Television School (NFTS) has announced a new partnership with UK nature conservation charity, the RSPB, on its Directing and Producing Science and Natural History MA.
The film school and charity will work together to discover a new generation of filmmaking talent equipped to create engaging content that highlight's the RSPB's conservation cause by reaching new audiences through visual communications.
Paul Reddish, producer of wildlife documentaries and series, will lead the Directing and Producing Science and Natural History MA. Paul is credited as Producer and Director across a number of high profile natural history films and series including Attenborough in Paradise, The Future is Wild, and Hummingbirds Jewelled Messengers.
The partnership includes the launch of an RSPB scholarship to support a student through their two-year MA, commencing in the School's new academic year in January 2018.
Students will benefit from access to RSPB nature reserves to practice and enhance their wildlife filming technique, and also receive masterclasses and practical sessions, delivered by the RSPB's Film Unit on conservation filmmaking, field craft skills, and the role of ethics and animal welfare in wildlife filming best practice.
Established in 1953, the RSPB Film Unit is the oldest professional wildlife filmmaking outfit in the UK, producing internationally-recognised, award-winning documentaries rewarded at Wildscreen, Jackson Hole and the Japan Wildlife Film Festival among others. Reconfigured in 2014 as RSPB Digital Media, the Film Unit continues to adapt and transform, embracing technical innovation to deliver its conservation messages in response to the changing digital environment.
Mark Percival at RSPB Digital Media said: "We're delighted to be working with the NFTS. We face a considerable challenge as conservationists, working to reverse the declines in the numbers of species and the loss of natural habitats. As filmmaking technology rapidly evolves, it creates new opportunities for us to reach millions of people with the message that there's an urgent need to look after our wild spaces and the wildlife around us. Supporting and developing new talented filmmakers who are passionate about conservation, and who can create powerful visual stories, is fundamental to achieving the RSPB's goal of a sustainable world richer in nature."
Paul Reddish added: "It is a privilege to partner with the RSPB which does such vital and important conservation work. I can't think of a better placed institution to work with the students to build their understanding of the challenges of communicating conservation messages in wildlife filmmaking. The NFTS has a great reputation for building careers and industry leaders and I look forward to working with the RSPB to mentor our students to do great things via this exciting new MA."
The two-year MA course will equip students with the skills required to direct science, natural history and wildlife productions and the know-how to produce entire shows. Whether using ultra long lenses or aerial, macro or time lapse photography, the students will build a portfolio of experience bespoke to wildlife programme making.
The course is hands-on and practical and students will benefit from work placements at the UK's major wildlife production companies.
Applications for the Directing Natural History and Science MA are open until July 6, 2017 and the course will commence in January 2018. There is a dedicated open day for the course on April 18, 2017.
To sign up for the open day, visit
here
.
Image: Photo credit: Ben Andrew.
www.nfts.co.uk
(JP/LM)
More Jobs & training  Stories