Broadcast News
22/02/2017
Prolight Direct Unveils BVE 2017 Line-Up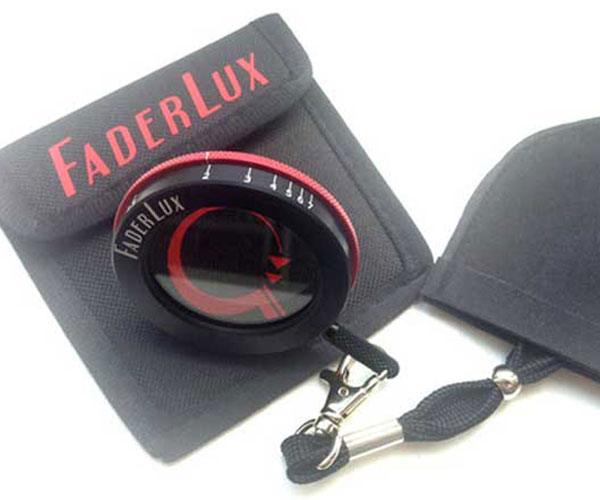 Prolight Direct has announced its Aladdin BI-FOLD Production version will be on show at BVE 2017 and will be available for sale shortly after the show.
The new BI-FOLD, which won Newsshooter's Best Lighting Innovation Award at NAB 2016 as a prototype, offers a new approach to soft LED lighting.
The BI-FOLD is similar in many ways to the BI-FLEX2 and BI-FLEX4 lights, but designed to withstand much more abuse. Rather than being comprised of a single, flexible panel, the BI-FOLD can be folded flat for positioning or transport.
1×1' individual waterproof (IP67) aluminium-cased panels are connected together to form either a 1×2' or 1×4' unit. Each panel has an integrated diffuser to soften the light further, and uses the same universal dimmer/power supply as the BI-FLEX2 and BI-FLEX4 kits, allowing you to power a BI-FOLD2 or BI-FOLD4 kit via a Gold Mount or V-Lock battery.
One of the main advantages of the BI-FOLD is that you can create a two-person interview with just one light simply by folding the panels flat so that soft light is projected in either direction. With the BI-FOLD4 kit, you effectively have a 1×4' light panel that folds down to a 1×1' case.
As you might imagine, the modular nature of this light will raise the bar on both location and studio light approaches everywhere. Also at BVE 2017, Prolight Direct will highlight the FaderLux Viewing Glass – the only Polarised viewing / Pan glass with UV protection. The FaderLux Viewing Glass is a tool for DOPs, Gaffers, Electricians, etc., which can be used for checking contrast settings, for lamp adjustment, F Stop calculation and calculating cloud/sun intervals. Its density can steplessly be regulated by turning the knurled ring. Translucence may be reduced between 1.5 and 7 Stops.
Engraved onto the outside of the fixed ring is an ND – corresponding Stop index; by using the mark on the knurled ring, it is possible to measure the required ND settings. The FaderLux Viewing Glass is 60 mm in diameter and weighs 48g. It is made from anodized aluminium and comes with a padded travel pouch and lanyard, plus neoprene cover for wearing it around the neck.
The FaderLux is made in Hamburg, Germany. Each one is assembled and calibrated by hand in the company's own workshop. All metalwork and further production processes such as engraving and pouch manufacture are carried out by local companies.
Visit our Stand Q21 at BVE 2017.
prolightdirect.co.uk
More Broadcast Lighting Equipment Stories