Broadcast News
20/02/2017
The Latest In Phosphor Lighting: BB&S's Pipeline Free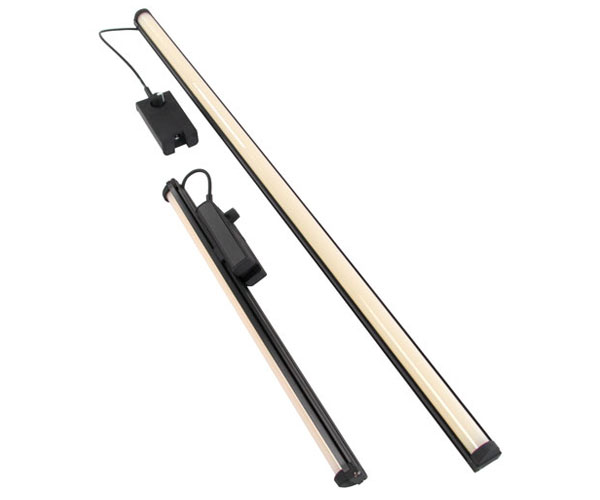 The Pipeline Free offers you flexibility and control with its inline dimmer function and convenient shape. As is the nature of phosphor lighting you can rest assured that you will receive a consistent, even light without flicker or shift in colour.
The cylindrical shape of this unique product allows you to get up close and personal with your lighting, on location or in studio.
Available in both 1' and 2' pipes, these soft lights offer you the options of multi-lamp box lighting, stand-alone or hand-held, making it perfect for lighting up the background, accessing those hard-to-get places and enhancing portraits.
Available in 3200, 4300, 5600K with an impressive TLCI of +95, the Pipeline Free's output of 900 lumens/feet spreads in a 180 degree radius. All of this available with a surprisingly low power draw of 10 watts and, for peace of mind, silent operation. BB&S have delivered revolutionary lighting products since 1999 and recently showcased this equipment along with Octica Professional at the BSC Expo at Battersea Evolution, Battersea Park on the 3rd and 4th of February.
If you are interested in learning more about their diverse range of products, come join us and see what we have on offer!
For more information please contact your usual dealer or Octica direct –
t: +44 (0) 1784 450 506 | e: sales@octica.tv | w:
www.octica.tv
More Broadcast Lighting Equipment Stories