Broadcast News
02/02/2017
Photon Beard To Feature Highlight LED Range At NAB 2017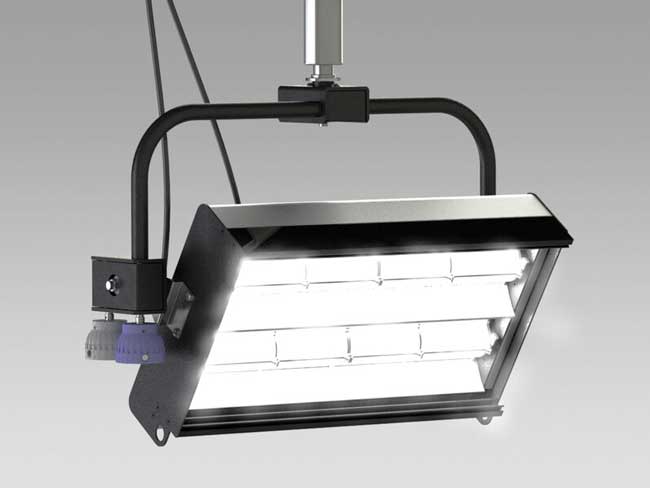 Photon Beard is to feature its Highlight LED range at NAB Show 2017 in Las Vegas.
Through the application of remote phosphor technology, Highlight LEDs feature color rendering and television lighting consistency indexes (CRI and TLCI). They have no moving parts and are therefore completely silent in operation. Available in 90, 180, 270 and 360W variants, the options in the Highlight LED range equate to 2,4,6, and 8 tube fluorescents, but put out more light with no color shift over time.
Peter Daffarn, Managing Director, Photon Beard, said: "The Highlight LED range delivers exceptional quality of light by directing more soft light to where it's needed, similar, but superior, to fluorescent fixtures."
Also at the show, Photon Beard will feature its PhotonBeam 80 LED Redhead, which takes advantage of remote phosphor technology to provide near full spectrum, high CRI lighting from an LED source. Available in daylight 5600K color temperature, the PhotonBeam 80 LED Redhead is ideal for any location that requires high quality, low power lighting.
The company will also demonstrate the latest developments with its HMI-focusable floodlight – the Platinum Blonde. Its light weight, compact size and light output make it suitable as a bounce light or for punching through diffusion. Platinum Blonde is directly applicable to a range of television, film or photographic assignments.
Photon Beard can be found on Booth C7649 at NAB 2017.
www.photonbeard.com
(JP/LM)
More Broadcast Lighting Equipment Stories