Broadcast News
28/10/2016
Ravensbourne Announces Two New Key Appointments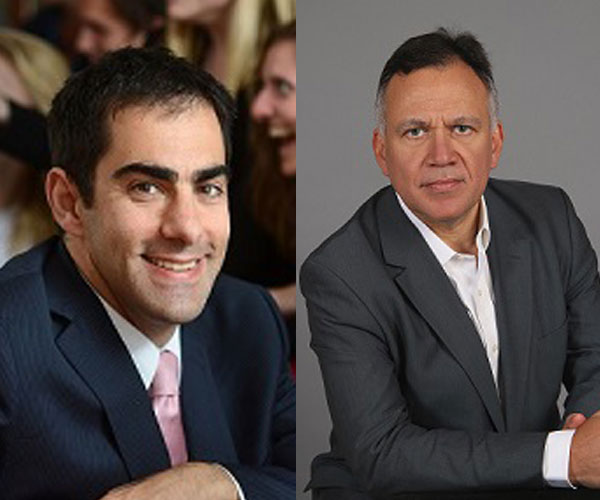 Ravensbourne, a specialist digital media and design institution, has announced the appointment of Brett Wigdortz, the founder and chief executive of Teach First and Rod Henwood, outgoing Chief Executive of Zodiak Media and former Channel 4 and Fox executive, to its Board of Governors.
Mr Henwood will take up the post in November this year, with Mr Wigdortz joining him in March 2017.
In 2003 Brett founded Teach First, a charity dedicated to ending the educational inequality faced by children from low income backgrounds. Brett has overseen the organisation's expansion from placing 186 participants in London in its first year to becoming one of the UK's largest graduate employers, recruiting nearly 1,500 graduates for schools across all areas of England and Wales in 2016.
Brett said: "Ravensbourne and Teach First are neighbours on the Greenwich Peninsula, and we share a passion and unwavering belief in creativity and collaboration to achieve goals. I look forward to contributing to their work to develop the talents of the next generation."
A law graduate from Oxford University, Rod Henwoods career spans 30 years in senior television and digital media roles in the UK and Europe. He started his career at Central TV (part of ITV) where he rose from management trainee to managing director in 10 years.
He ran Fox Kids in the UK before being appointed to the board of Channel 4 as new business director from 2005-2008, where he launched 4oD (now All4), Channel 4HD and 4Music. He was also responsible for Channel 4 International, 4 Learning and Box TV.
Prior to joining Zodiak Media, the largest independent TV production company in Europe, Rod launched Pottermore - JK Rowling's online Harry Potter world.
Rod said: "I'm excited to be nurturing the next generation of talent. Ravensbourne has a fantastic reputation within the creative industries which I have experienced directly, so I'm looking forward to being part of its future development."
Chair of the Board of Governors, Jonathan Drori said: "I'm delighted that Rod Henwood and Brett Wigdortz will be joining us. They bring very senior experience in strategic leadership, education and technology and will complement Ravensbourne's existing and highly regarded board."
ravensbourne.ac.uk
(MH/LM)
More Jobs & training  Stories