Broadcast News
24/10/2016
Lighting With The Light & Motion Stella Lights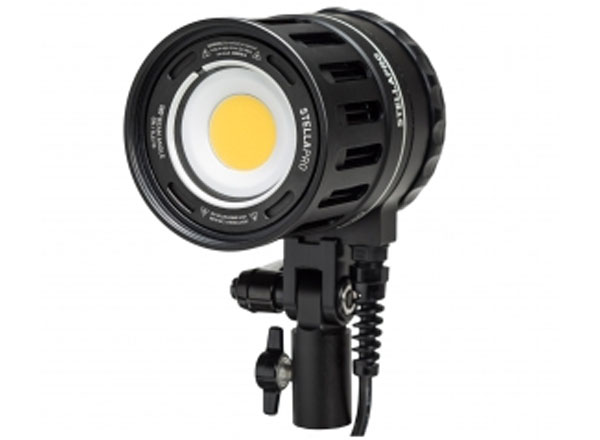 "The term "reality television" is often a misnomer. But in the case of Animal Planet's Whale Wars, the reality is intense and the danger is palpable. A true documentary, the show chronicles the Antarctic adventures of the Sea Shepherd Conservation Society as their credit do their best to restrain and thwart Japanese whaling vessels that are poaching. Whale Wars has garnered six Emmy nominations over 61 episodes and seven seasons, including four for cinematography.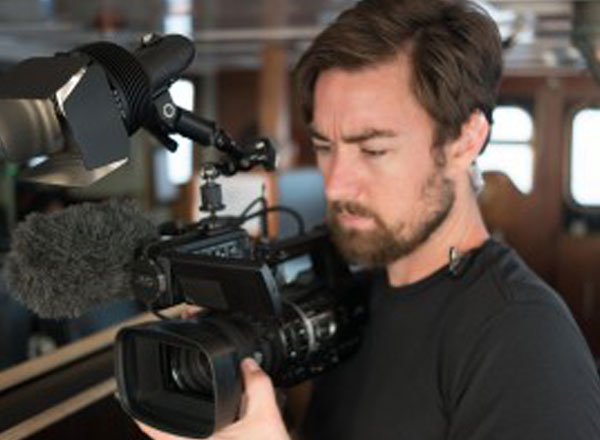 Gavin Garrison currently serves as the producer-cinematographer, in charge of a team of camera pros. He is often at the controls as a drone pilot, getting dramatic footage from overhead. He says that one key to success is to capture the intensity of the engagements, and to let the audience feel like they are on the deck, and in the fray. Cameras go untethered, and now LED technology is allowing for powerful, professional quality lighting tools to be used cordless as well.
In season seven of Whale Wars, the film crew got some of its best footage yet, according to Garrison. "There was a family of three whales, and we see them hauled up on the deck and being processed," he says. "it's gruesome but compelling footage."
The whaling ships have a variety of tactics they use to slow down or frustrate the Sea Shepherd ships. They drag ropes to disable propellers, and they may even deliberately cause collisions. Combined that with the weather and fast-changing sea conditions, and you have one of the most difficult and chaotic shooting environments imaginable.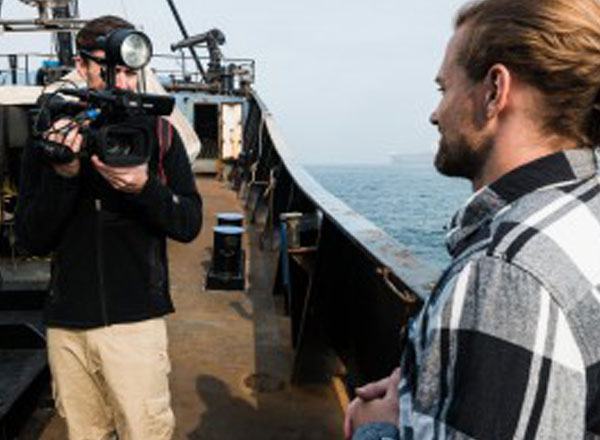 During quieter times, and prior to heading out to sea, Garrison keeps a sharp eye on the equipment budget in his producer role. "we generally prep for one or two months in Los Angeles, and they we travel to New Zealand or Australia," he says. "From there, the ships travel to Antarctica, where I'm on the ship for three or four months. On average, the whole show takes about six months."
On his most recent mission, Garrison's flagship cameras were JVC GY-HM600 models, and the crew captures many otherwise impossible angels using GoPros. The lenses are generally the fixed lenses that come standard on those cameras, which allow the crew to take advantage of autofocus and zoom capabilities. Because of the harsh conditions, the crew will sometimes return with only half the cameras working. There's a premium on dependability and versatility.
Sometimes the camera team works in shifts, ready for action over an entire 24-hour period. If an incident seems imminent, the call goes up and four or five shooters take their places, hopefully "locked and loaded" by the time something is happening. Lighting in exterior situations is often what's available from the sky and the ship's illumination. Between encounters, they's a lot of screen time in which the audience gets to know the Sea Shepherd team. Story-lines are developed and followed.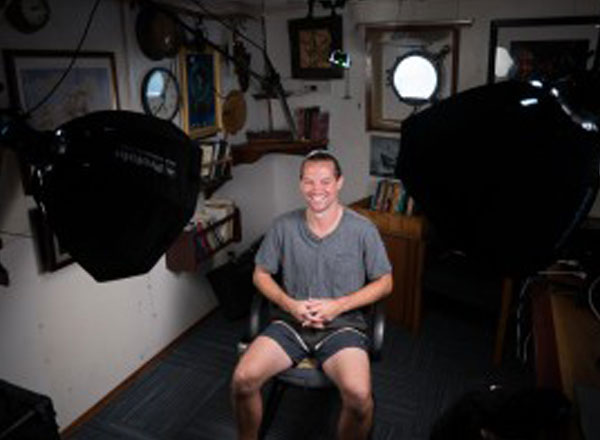 "We've been making an offer to really develop our characters, and to show their everyday lives on the ships," says Garrison. "There are crew meetings, which take place in the mess, and interviews in our little makeshift studio. When we need to provide some extra fill or shape to our interviews, we've been using Light & Motion's Stella 2000 and Stella Pro 5000 light fixtures."
These untethered LED fixtures feature powerful regulated output, waterproof design and durable construction. "The fact that they're waterproof really blows my mind," says Garrison. "We've lost a lot of gear just by having it get splashed, or when emergency water rations exploded over it. Knowing that we have had something that's really robust and dependable, we don't have to bring as many backups as we ordinarily would. And the fact that the lights can operate off the internal batter for so long is great- you get 90 minutes with the 5000 at full blast. They're very compact. We can walk around untethered as much as we need to without losing our light. That's just one less thing to worry about."
The Stella fixtures work with a wide range of light modifiers. Garrison often pairs them with profoto Octa softbox diffusers, especially in the interview situations. "It's not the biggest source in the world, but its big enough that its soft and pleasant," he says. "It's wireless and fully gellable. Everyone has been really happy with the results."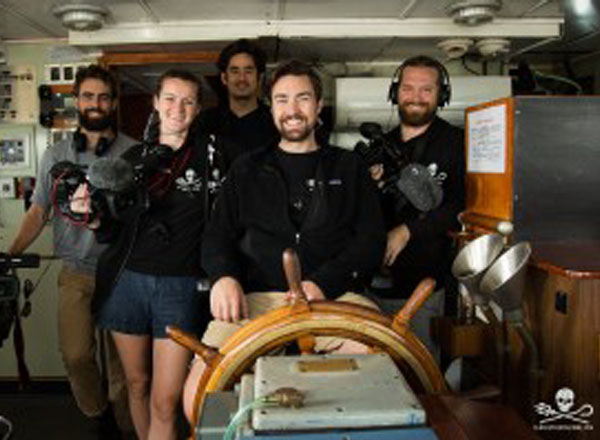 "To have one light fixture that can go from the interview setup to camera-mounted to handheld following action, that can be effective in all those situations, is great," says Garrison. "That versatility makes it a no-brainer for us. Lightweight, low heat, low energy-consuming-the technology is constantly evolving, and the Light & Motion products help us stay relevant and modern in our visual style."
Light & Motion have rolled out the Stella Pro 10,000c, a version of the Stella that delivers light equivalent to that of a 400-watt HMI, a lamp four times its size.  Test results can be seen at
wetestlights.com
. Made in the USA, these compact, powerful and durable fixtures are now available through MACCAM in the USA and Prolight Direct in the UK.
More Broadcast Lighting Equipment Stories