Broadcast News
20/06/2016
Forscene Selected By Lucas Oil Racing TV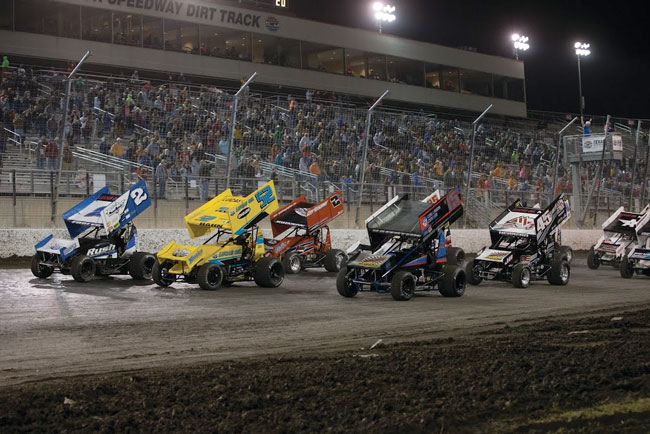 Forscene has been selected by Lucas Oil Racing TV to provide their OTT motor racing content.
The company is using Forscene's professional video editing software to produce race highlights packages. These are then distributed directly to a global audience through their website and other platforms such as Amazon Fire TV, Roku and Nexus Android TV.
Lucas Oil Racing TV covers up to five motorsport events each weekend from April to October. Some races are broadcast live, but others – like tractor pulling and drag boat races – do not suit live coverage due to delays at the event level. However, there is still a need to provide these race highlights to fans. Technicalogy introduced Lucas Oil Studio to Forscene and a deal was concluded shortly after the team visited the Forscene stand at the 2016 NAB Show.
Forscene's cloud-based video editing solution provides Lucas Oil Studios with a complete solution for editing and distributing near-live sports content. Live video streams are transcoded and uploaded into the Forscene cloud at the sports event, making the content available to the Lucas Oil team anywhere in the world, over a standard internet connection. Editors can cut sequences while the live streams are ingesting, 3-5 seconds behind live, and then publish high resolution masters directly from Forscene to multiple destinations at once.
Dave Wonser, multimedia director at Lucas Oil Studios, said: "Forscene allows us to do more with less. We can turn around a high-end, professional product in record time, without having to send teams to the events because our content is just a click away. We've seen significant growth and support for the platform in the sports sector and we're confident that the technology will continue to be an industry leader in the years to come."
Jason Cowan, Director of Business Development at Forbidden, added: "Lucas Oil is synonymous with motorsport broadcasting in the same way that we hope Forscene will soon be synonymous with the post-production of digital content. Signing an established and influential broadcaster like Lucas Oil Studios brings us one step closer to that goal."
www.forscene.com
(JP)
Top Related Stories
Click here for the latest broadcast news stories.