Broadcast News
11/12/2014
2014: A Good Year For Forscene...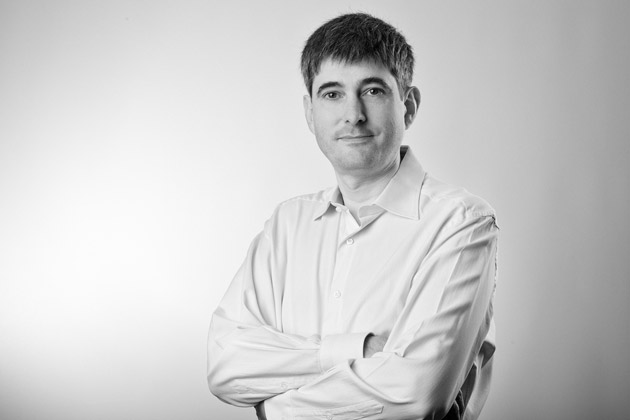 It's been a dynamic year for Forbidden Technologies — a year that helped us grow as a company and, more important, translated into benefits for Forscene users. Forscene was the first and is still the most advanced cloud-based video post-production platform in the world, and after this year, it's very likely to stay that way for some time to come, writes Stephen Streater, CEO, Forbidden Technologies.
In 2014, Forbidden opened an office in Burbank, California. We saw a dramatic increase in Forscene enquiries and demo requests from media companies in the U.S., so it was critically important for us to establish a permanent presence in North America. In terms of sales and support, we also added new dealers in Canada, France, Germany, and Italy during the year.
At NAB we launched our new branding that reflects the evolution of our vision for the organisation and its role in the media industry. As remote productions become more common, production teams become more dispersed, and more people in multiple locations must feed the post-production process simultaneously. We want media makers to change their vision of how they make media, how media is viewed, and of the media industry as a whole.
Forbidden welcomed several new and returning users to Forscene in 2014. John Stanley Productions, part of U.K. production and distribution giant all3media, used Forscene in its workflow to produce television and Internet ads.
Giant Pirates Entertainment adopted Forscene into its post-production workflow to hasten editing of reality-based television series 'The Feed'; award-winning U.K. production company The Garden used Forscene to speed up its logging and editing workflow on the reality series 'On the Yorkshire Buses'; and Studio Lambert, another all3media company, is using Forscene for the quick-turn production of Channel 4's 'Gogglebox'. In another use case, T3Media began using Forscene for additional sports-editing projects after a successful pilot with Professional Bull Riders. Based on previous year's experience, 'Gold Rush', 'Got to Dance', and 'The Voice' have each expanded their use of Forscene.
In other customer news, Toronto post-production house Triangle Post became the first company in Canada to incorporate Forscene into its post-production services business. And Italian sports media and technology leader deltatre renewed its partnership with Forbidden for preparing video clips at major international sporting events.
This year we also worked with integration partners to add new layers of functionality to the Forscene platform and fill gaps in the video-making workflow. For example, Forscene now integrates with Timecode Systems Limited's Timecode Buddy via the MovieSlate iOS application. The integration will make it possible to import shot notes created on the shoot directly into Forscene in a way that automatically links back to the media. Another integration will connect Forscene to Take 1 Transcription so that Forscene users can access Take 1's transcription service directly from the Forscene interface with the touch of a button. Forbidden also worked with Sony to create a new integrated workflow using Sony's new CBK-WA100 wireless adapter for Sony cameras. This new workflow allows production crews to upload content directly from the Sony camera over a wireless LAN to the Forscene cloud, eliminating any delay between the shoot and post-production. And a partnership with major secure-file-transfer provider FileCatalyst complements Forbidden's own recent enhancements related to secure, reliable, accelerated transfer of original high-resolution source files.
We continued our commitment to providing an assortment of training opportunities, both through videos and hands-on sessions. Recognising the need to train more edit producers, U.K. company DV Talent has chosen Forscene for courses that they will offer several times per year.
Perhaps the biggest news this year was Forscene's new interface and MAM, which was introduced at IBC2014 and went live in December. The new Forscene has an overhauled interface befitting its position as the industry's leading high-performance, professional cloud-video platform. In addition, the account management tool has evolved into a MAM system, which exposes the power of the Forscene cloud to account and site managers for the first time. Forscene apps for iOS and Android were also introduced.
2014 was a great year for Forscene users and for Forbidden. We look forward to delivering an ever more robust cloud platform for professional video and bringing Forscene to an even larger audience in 2015.
The article is also available to read in
BFV online
.
(IT/JP)
Top Related Stories
Click here for the latest broadcast news stories.