Broadcast News
04/02/2016
2002 Studios Media: Music Production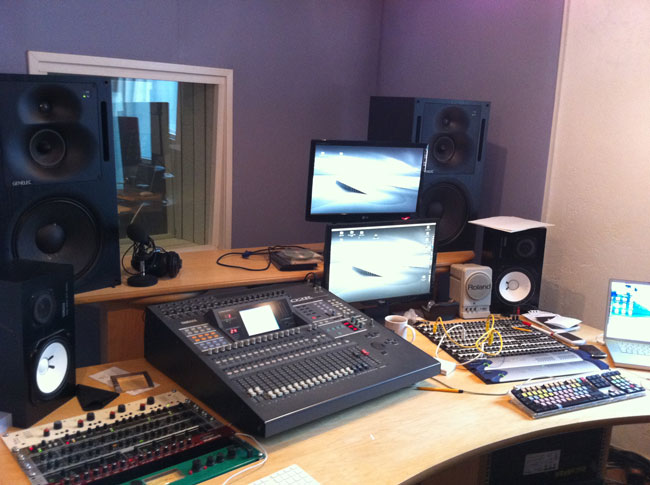 2002 Studios Media has a long history of producing music for all sorts of end usage. We have our own Record Label – The Urban Sound – which has a growing number of singles available not only through Spotify, and iTunes, but also via licensing websites such as Getty Images. We produce both instrumentals and actual songs in a range of styles.
We also produce sound and music for Independent films. Everything from ADR work to taking existing audio which was recorded on location, where the quality is poor. We have tools, experience and techniques which allow us to get the most from it and clean the audio up, so it is eventually presentable.
When it comes to music we produce in many different genres, and both short and long pieces of music. Classical Music, Pop, Dub Step, you name it and we can generally do it as we have three main composers based at the studio.
We have produced music for a number of short indie films and produce a lot of music for videogames. Both major titles, such as 'The Few' (a Battle of Britain simulator) and lots of casual games (Flash and HTML5 and apps).
With the casual games, we can be creating a bit of 16 bit sounding arcade game music one minute and then an Italian Folk Dance for a pizza making game! It's fun work and allows us to hone our music writing skills, as the turn around is normally quick too.
Examples of 2002 Studios Media's work can be found below:
•
Spellbound
•
The Few
•
In Game (Episode 7: Of Characters and Corpses)
www.2002studiosmedia.com
(JP/LM)
More Music, Voiceover & Recording Stories