Broadcast News
29/05/2019
Lost In (Video) Translation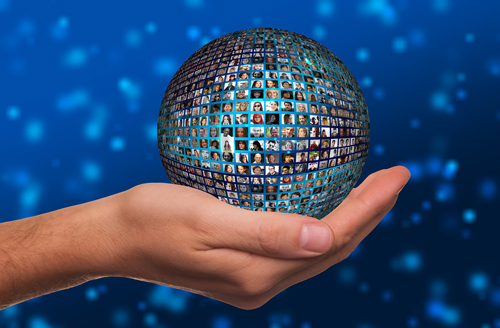 Video marketing is currently the strongest form of online marketing. And with millennials dominating the market, marketing trends need to adapt to maintain consumer attention.
Photo posts are still powerful, but video has proved itself as the best social outreach medium. In 2014 the organic growth of video content was 135% greater than that of photo posts and this trend has only continued to strengthen since then. For those looking to increase outreach, video is a must! And for those looking to globalise, remember to
translate your video
!
What are the 5 most important things you must know about video translation right now?
• Video: a global trend
Video is a global trend and localizing your video materials for markets around the world is a profitable tactic. Fortune 500 companies that translated to keep up with, or to gain an edge over their competitors were
twice as likely to increase profits
. With video fast becoming the global advertising
medium of choice
, video translation is essential to maximise your profitability.
•Speak our language
Do you speak the same language as your customers? A 2014 survey by Common Sense Advisory found that a staggering 60% of consumers refused to buy products from websites which
failed to translate
into their native languages. With customers being key to business success, text, audio and video content needs to be translated!
•Rank higher with local video content
We all know that Search Engine Optimisation is central to a firm's success online. But did you realise that by translating your content, not only will your firm rank higher than competitors in organic reach, but there will be less competition in translated video content.
• Video explosion
2019 will pave the way to a new online era. Global video traffic is expected to increase
fourfold
from 2017-2020 (CISCO 2018). Video translation is following suite.
60% of YouTube's views
come from non-English speakers, so now companies using translated promotional video content are ahead of the competition and booming.
• AI (Artificial Intelligence) accelerates the trend
Google translate uses real-time video translation and as a low-quality short-cut, this might open up foreign online marketing more or less instantly. But to localise your content in a professional and cost-effective way, use a
video translation company
and quickly extend your global outreach.
Video translation gets results
According to video marketing and analytics platform Vidyard
71 % of marketers
found video content's conversion performance to be better compared to other types of marketing content.
Video gets results. User engagement is much greater on webpages with videos, leading to an
80% increase in conversion rates
. Put simply, videos can transform consumer behaviour from perusing to purchasing!
Moving from video translation to video localization?
You may ask why you need specialist help in translating your videos and why robot translation services are not enough? It is simple. If you a) value your customers, b) want great customer engagement and c) want to provide great user experience, localization (also known as transcreation) is a must.
Localization revolves around recreating and reorganising organisation marketing materials, designs, ideas and concepts to ensure that it resonates locally with new markets and new consumers. Put simply you are learning to express your message in a way that not only linguistically but also culturally connects with new international customers.
So how do you achieve effective transcreation?
Easy - employ a specialist. Specialist voice over and video translation services are now more affordable than ever. So even if you do not happen to have in-house resources, you can afford to get cracking with your localized video marketing and very quickly start watching some results of your international business efforts roll in!
www.voicetalentonline.com
More Music, Voiceover & Recording Stories