Broadcast News
29/03/2017
Hiring The Right Voice Over Artist For Your Project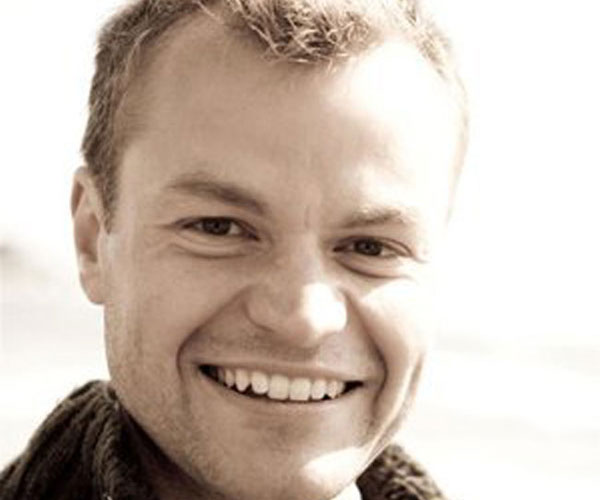 Simon Luckhurst from Voice Talent Online shares his top tips for finding the perfect voice over artist for your video project.
There's no wonder talented video creatives are in heavy demand! Millions of people prefer to consume video content, and it's been found that video marketing can increase conversion rates by 80%.
If you and your team have the talent to script, shoot, edit and deliver a compelling video, you're unlikely to be twiddling your thumbs for long. For the busy videographer, one of the easiest ways to reduce workload and guarantee the best possible results is to source voice over talent from a professional provider.
A poor-quality voice over can seriously damage the credibility of your project. Equally, a great voice over can take it to the next level. However, many video producers are nervous about outsourcing voice overs.
Perhaps they've had a bad experience in the past, or they simply don't know how to pick the best voice over artist for their project. We're here to help! Here are our top tips for finding the perfect voice over artist.
Know Your Audience
This is a bit of a cliché, but you'd be surprised how many creatives don't think about who they're trying to reach. Your choice of voice over artist can radically change the tone of the end product and the audience it appeals to.
My advice is to choose a voice over artist with whom your audience can identify. At its simplest, this means choosing someone who is a stereotype of your target market. If your project is intended to appeal to women in their 20s, choose a voice over artist that fits the bill.
But you needn't play it quite so safe: you could also choose a voice over artist who embodies a person your audience aspires to be. Perhaps they can represent an older voice of experience, or a voice that speaks to their respect for diversity. Perhaps you want to challenge your audience's expectations by choosing a voice over artist who is completely different from them.
It's worth keeping in mind that voice over actors are skilled professionals who can emulate a wide variety of tones, characters and emotions. Once you find someone with the right voice, they should be able to shape their performance according to your direction.
Write Your Script First
Have your script ready before you go hunting for a voice over artist. Your concept of what you need will be clarified as you work through the script, and there's less of a chance that you'll change your mind about what makes the perfect voice over artist later on.
Choose Your Ideal Voice
Once you've narrowed down the type of voice you want for your project and have your script in-hand, it's time to choose a voice over artist.
A voice talent agency can make it a cinch to find the right artist for your project. These companies exist to help busy video producers and other professionals find the perfect voice over artist for their project.
At Voice Talent Online for instance, you can listen to hundreds of demos from an expansive portfolio of male and female voice over artists, delivered in a variety of tones and characters. Users can then organize their audio demo selections in our comparison section.
Once you've chosen your voice, your voice over agency should be able to take care of the rest. This can include producing and delivering the audio, as well as managing post-production tasks like synchronization, file conversion, and quality assurance.
About Simon
Simon Luckhurst is the owner of Voice Talent Online, a UK-based company that provides end-to-end voice over and audio localization. He has 14 years' experience in audio production, localization and business ownership.
voicetalentonline.com
More Music, Voiceover & Recording Stories