Broadcast News
03/10/2016
From Commission To Composition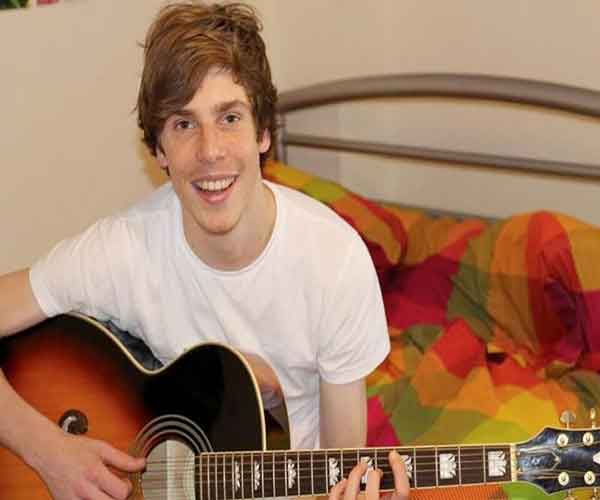 During my time as a composer I have learnt that no two projects are the same. As with every new project I have a lot of excitement and ideas bobbing about just dying to come out. After my first few projects and commissions, I managed to find my work flow and have since developed a system which helps me be more creative and more efficient when creating commissioned works. Here is an outline of my creative process from the commission to the final composition with everything in-between.
The first contact and discussions
When entering into a new commission with a producer it is vital for me that we both are on the same page and understand what we want to achieve. I generally do this by discussing any rough ideas they have via email. Once this is achieved I will always try to meet the client face to face, either in person, or if this isn't possible, then via a Skype meeting, to then hone in on main motifs and themes they want to display through the music. This allows me to start getting into more detail with the client regarding the music and is also a great opportunity to take care of any paper work that may be required such as a composer's agreement, etc. When everything has been 'green lighted' so to say, and spotting has taken place I will begin the ideas stage.
The idea and brainstorming process
Once I have been given the green light the first thing I do is create an 'ideas project' and jot down anything that spurs my imagination. This can be from a synopsis, a script or a character's development; anything which makes me think 'this fits the producer's vision perfectly'. While I am creating the final piece, whether it be incidental music or a soundtrack, I use this 'ideas project' to pull various ideas. In the 'ideas project' I will put sampled noises and sounds effects, record various instruments parts or jot down various arrangements. This is one of the most vital parts of the creative process for me as it gives me my 'pallet' of sounds to work with. Often 'ideas projects' can get very close to what the final music will sounds like.
The creation process
Now that I have a very clear idea of the production's direction and have decided on the core concepts such as mood, instrumentation and embellishments, I will begin to create the score. Depending on the size of the project I will either begin creating the final product or a mock up if it is for a larger production. Generally, both of these processes will be identical until the end. I begin by placing markers for various cues which usually have been predetermined during spotting. Often these cues have already been given a theme or mood during spotting such as 'fast paced, action music'. This is very useful as it gives me both my instrumentation and a very good idea of what the director wants.
The pitching process
Once I have created the composition which I believe to be the most accurate representation of the producer's and director's visions, I will send a draft to the producers in order to be evaluated. I find that frequently there will be some remediation required by the producers, which will come to light after they have listened to the draft. This is a vital stage in the creation of a score as it ensures everyone is satisfied with the product and any issues can be addressed.
The final touches
Now that I have received any adjustments which interest the producers, I will begin to edit the music and implement the adjustments. This will usually have a fairly quick turn over time, as changes tend to be insignificant and easy to introduce.
Presenting the final product
Now that all changes have been introduced and I am 100% satisfied with the final product I will either send the producers a mixed and mastered .wav file or if it is a larger project I will send the audio stems to the mixing engineer to be mixed and then sent to the producers. If the project requires live musicians such as an orchestra or soloist I will export the score, via notation software, and send this to either the musicians or producers depending whose responsibility it is to record the score. This is usually outlined in the composer's agreement. This then completes the composer's agreement, finishing my composing obligations. I will generally follow up with my client to see how the project was received and try to obtain any feedback from the client after they have had time to reflect on the product.
This article has been contributed by Sam Welch, Mixing Engineer and Composer, Sam Welch Music Production.
Sam Welch Music Production
samwelchmusicproduction.wordpress.com
(JP)
More Music, Voiceover & Recording Stories