Broadcast News
06/08/2015
Meeting The Standard Of Broadcast Monitoring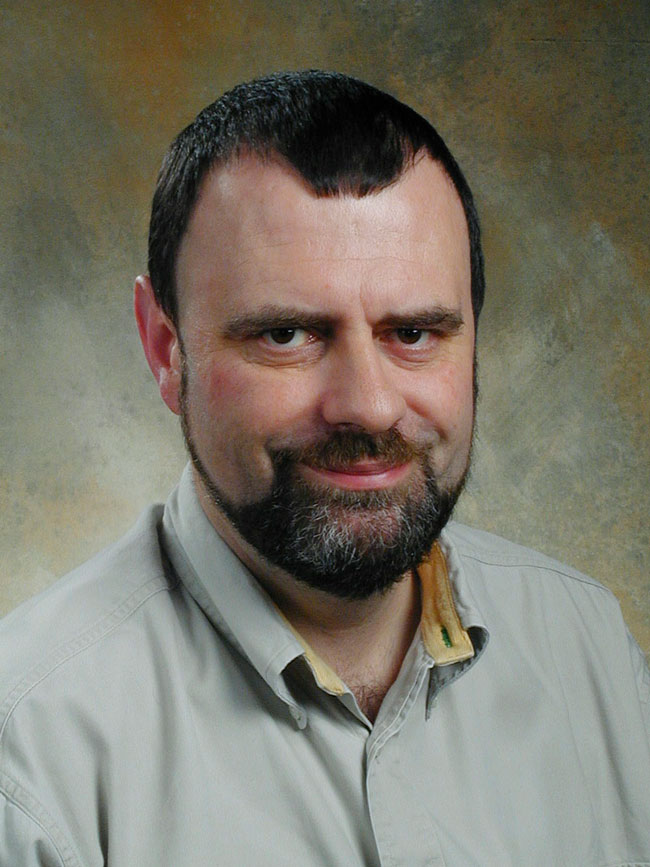 Founded in 1946, Tektronix is a leader in test, measurement and monitoring technology. Its expertise and products enable its customers to measure, analyse and test next generation devices to ensure accurate performance, reliability, and compatibility. Paul Robinson, CTO, Video Product Line at Tektronix, provides BFV with an insight into Broadcast Monitoring...
Broadcast monitoring is used to ensure image, video and sound compliance from television studio or broadcast facilities. With the sector experiencing a rapid expansion in recent years, the varying technical standards and workflows were consequently creating a business model that producers and broadcaster could no longer afford and that were in no-one's best interest.
As a result, in May 2012, three of the UK's main broadcasters – BBC, Channel 4 and ITV – formed the Digital Production Partnership (DPP), with the aim of simplifying the move to end-to-end digital. The initiative quickly gained support from the sector, and in October 2014, defined and implemented some common standards across the whole of UK broadcasting.
In the space of a few years UK-file delivery has caught the attention of the broadcast industry globally. As a result, a number of countries are now looking at its success and how they can emulate this in their own respective regions. However, there are other issues that need to be taken into consideration. For example, in Germany, with the IRT MXK tests and the DDV2 in Benelux. And in the USA, the situation is even more complex, with many standardising on ProRes or XDCAM as a delivery format, but with other requirements also coming along; i.e. the IMF requirements of NetFlix and the delivery requirements of large broadcast networks (all of which are different), although there is some work taking place to standardise this under the umbrella of the JTFFFMI.
BFV: How soon do you think standardised file formats will be implemented across the globe?
"Tektronix has worked closely with the DPP and the IRT on their respective delivery specifications, both of which are based on the AMWA AS-11," Paul Robinson explains. "It is important to differentiate between the video and audio CODEC requirements, which are regionally quite specific, and standardized MXF metadata. Certainly there are moves to define delivery specifications for the US broadcast market and it should be noted the DPP recently formed a strategic partnership with the North American Broadcasters Association (NABA) with the intention of establishing how the AS-11 DPP standard can form the basis for a common delivery standard for North America, which will then be submitted to the JTFFFFMI.
"IMF is a little different in that it is a mastering format rather than a delivery specification and it is highly likely that IMF will also see broad adoption across the industry. Aside from the well documented benefits of using well defined delivery specifications, from a Test and Measurement perspective, there are also benefits to automated QC tool users, in that it is possible for vendors to develop pre-defined QC templates that do not need any adaptation by the user."
Today, the volume of media available is rapidly increasing, with different media versions for iPhone, iPad, Android, download and OTT to name but a few, all produced from a master input "mezzanine" file, and this volume of media will only increase. However, in order to monetise the content, consumers will require a good quality, or else they will not pay for it. Yet, with volumes and quality requirements going up, there is little money extra (if any) to pay full Quality Control and, if necessary, correction, of any errors found. From a cost viewpoint, it may be possible to do some manual QC on the master mezzanine file, but it is not feasible to do so on all the different output versions. The only feasible solution is to fully automate workflows with fully automated QC and correction.
"Certainly with the proliferation of content, automated workflows are more commonplace than ever before, with modern automated QC tools all offering sophisticated APIs in order to ease the process of automation. On the subject of the use of automated correction, this is more a matter of preference for individual companies and users. What is a common theme is the pressure on vendors to improve throughput and scalability," Robinson continues. "This was addressed in the development of the latest version of Tektronix Aurora which uses a new architecture optimized for multi-core and multi-processor compute platforms, with the objective of delivering the highest throughput and most scalable performance available on the market."
Another element of monitoring is colour space, something which has been a key area for Tektronix. "Colour space and gamut monitoring has been a Tektronix speciality for many years, with the availability of a wide range of gamut displays enabling both the avoidance of gamut errors and the creative use of colour, light and shade in post production as well as camera shading applications.
"The advent of 4K/UHD is also bringing about the adoption of the wider colour space of Rec. 2020 as well as emerging interest in High Dynamic Range video. Rec. 2020 is already supported in our 4K/UHD products, however it is worth noting that for HDR, the industry is currently lacking the agreed standards that would make early adoption by users more attractive."
And speaking of 4K/UHD, Robinson added: "Some have argued that the difference between 4K/UHD and HD is insufficient to provide the necessary 'wow factor', and that without 100 fps frame rates, highly observable temporal artefacts on certain shots can make viewing annoying.
"It is even easier to argue that 4K TV sets are here to stay and as a result there is a demand for UHD content, which is starting to be met by broadcasters. Tektronix anticipated the adoption of 4K some years back by architecting the WFM and WVR8000 series of waveform monitors and rasterizers to support 4K data rates internally, enabling existing customers to buy a simple and affordable 4K/UHD upgrade for existing 3G products, rather than having to purchase an entirely new instrument. We have found this to be very popular with customers indeed."
www.tek.com
More Content Management Stories