Broadcast News
11/07/2014
Tungsten To LED: A Hard Act To Follow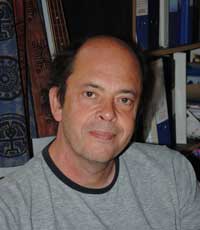 In our industry there has been a lot of discussion in recent years about LED lighting and its advantages – or disadvantages. LEDs are great, but they're not necessarily the best light for every situation and can require some amount of compromise, says Photon Beard's Technical Director Simon Larn.
Tungsten lighting is often seen as yesterday's technology, but it does set a very high benchmark against which to measure the relative success of LED sources that might try to replicate it. Viewed on camera, tungsten will give the best possible colour balance beyond natural daylight, but at the same time it is, sadly, relatively inefficient at producing light in the visible spectrum and is getting squeezed out of many studios in favour of more energy efficient forms of lighting.
The potential for LEDs to be used in general studio lighting is something we've been looking at over many years, and we do now manufacture LED lighting for fast-moving ENG applications, but LED can also have its drawbacks in some situations. Nevertheless, there are approaches that can produce excellent results, and for us the favoured route is 'remote phosphor' technology.
Looking initially at colour, one of the issues with some LED products is that they can be fairly 'spiky'. What I mean by this is that if you look at the spectrum of light that is produced by an LED, you will find that there are some significant peaks and troughs. The 'Colour Rendering Index' (CRI) defines, as a rough metric, spectral content by comparison to a 'black body radiator' (heated to a specific temperature in degrees Kelvin) across specific test colours. A tungsten lamp is a close correlation to a black body radiator and has the highest CRI of about 100.
LEDs, much like fluorescent lamps, produce variations on 'white' by adding wavelength-converting phosphors to fill out the spectrum. However, this can produce significantly different signatures in terms of the peaks and troughs and consequently a different balance between colours, particularly when the responses of different camera chips are added into the equation.
So, the primary reason that everyone now talks about 'CRI', progressing to discussions about the inadequacies of CRI as a metric, is because for the first time in the history of television lighting, pretty much every new product has an LED chip from a different manufacturer, and each potentially with a slightly different set of peaks and troughs.
The effect is that each product can potentially have a different effect when viewed on camera - notably where subtle colours such as skin tones are concerned.
Remote phosphor is a system that separates out the components for producing white light from an LED source. The primary blue LED shines onto the back of a panel coated with phosphors which convert the blue into light of different wavelengths. This is the same process that occurs within a 'white' LED, but we see significant advantages for larger area lighting in using the remote phosphor approach. These include the nature and shaping of the light produced (it is not a collection of points) as well as a very high colour rendering and colour consistency tailored specifically for movie and television production.
We have now applied this technology in our new PhotonBeam 80 LED Floodlight for ENG. This takes advantage of phosphor mixes applied to a small glass disc which is capable of producing the same light output as a good 300W tungsten lamp, but draws a total of only 80W in a familiar, classic 'Redhead' format that can be powered from either mains or battery, and can be either Tungsten or Daylight balanced with a change of disc.
We believe that it shouldn't be a necessary to rethink how you light a subject simply because you are trying to light in an energy-efficient way. LED fixtures can take many weird and wonderful forms these days, and many require treatment of the light to avoid multiple shadows, or harsh glare. Remote phosphor can solve some of this, but there is still work to be done to create lighting instruments that really do the job that is demanded of them without compromise.
The article can also be read in BFV
online
.
(IT/JP)
More Broadcast Lighting Equipment Stories